As a facility manager it's highly likely you are using a mobile device to perform certain aspects of your job to be more productive and responsive. What about your team?
Imagine if facilities technicians could use their mobile devices to be more efficient when it comes to finding information they need to complete more work orders every day or responding instantly to emergency situations? Did you know only 14% of facility teams have emergency procedures available on mobile devices.
Falling Behind and Missing Out
Truth be told facilities teams that are not already using mobile technology to access building information stored in the cloud are falling behind quickly while missing out on the benefits of mobile access to building information stored in the cloud.
Missing out on streamlining how quickly work orders get completed, accessing building information – anytime, anywhere, minimizing damage and costs from equipment failures, and providing amazing customer service to building occupants. The list goes on.
The average facilities team misses the completion of six scheduled preventive maintenance tasks every month AND incurs up to 50 hours of overtime every week. Think about the savings you could accumulate by reducing the amount of overtime incurred every week or avoiding expensive repairs by completing those preventive maintenance tasks on time.
Validation for Going Mobile
The infographic shown below includes other startling statistics that confirm the urgency for adopting the use of mobile technology and cloud storage of building information.
Download this infographic and share it with the budget approver for facilities management technology to gain support for making the move to the cloud and implementing mobile solutions.
We also invite you to use our Facilities Calculator to find out how substantial the savings can be when you implement a Mobile Facilities Dashboard.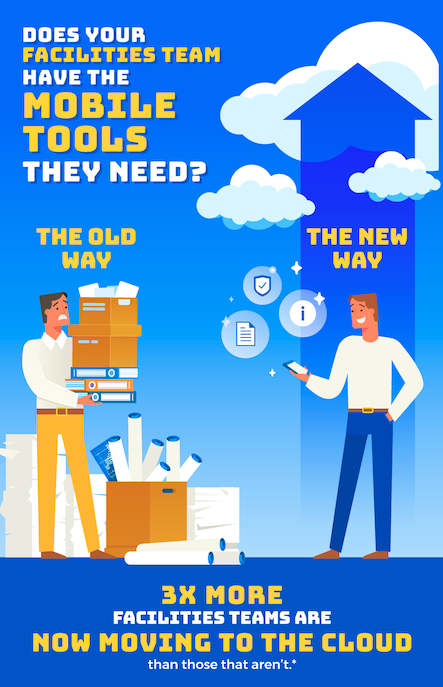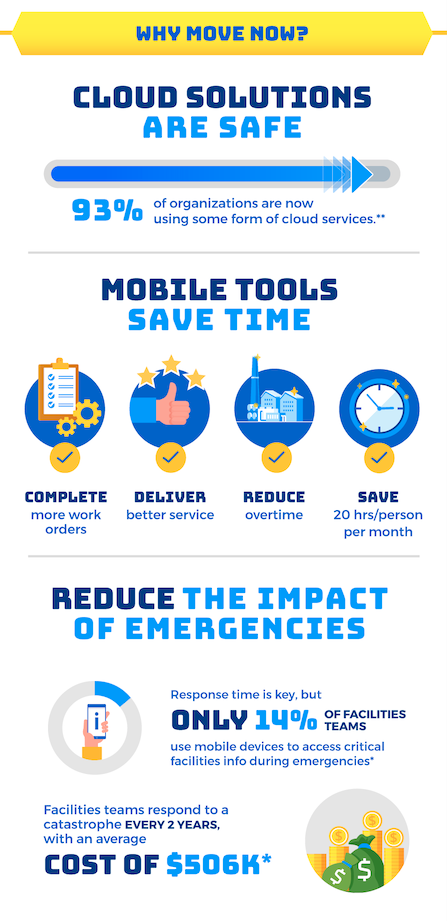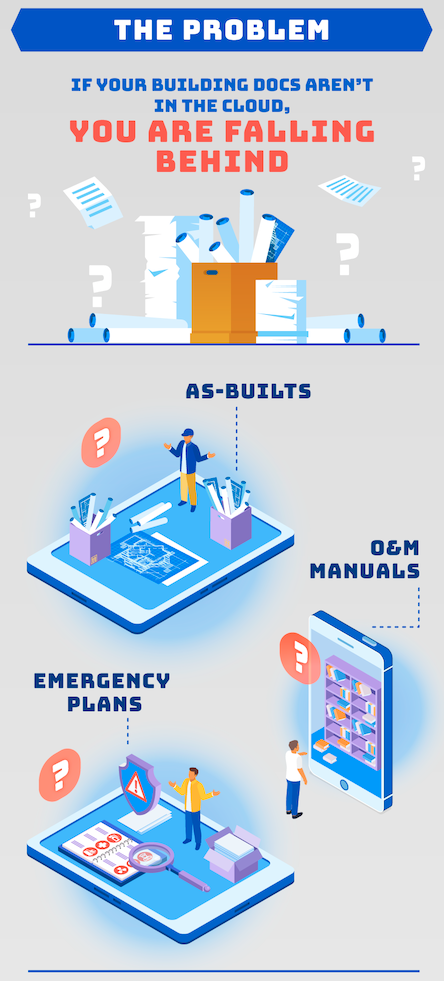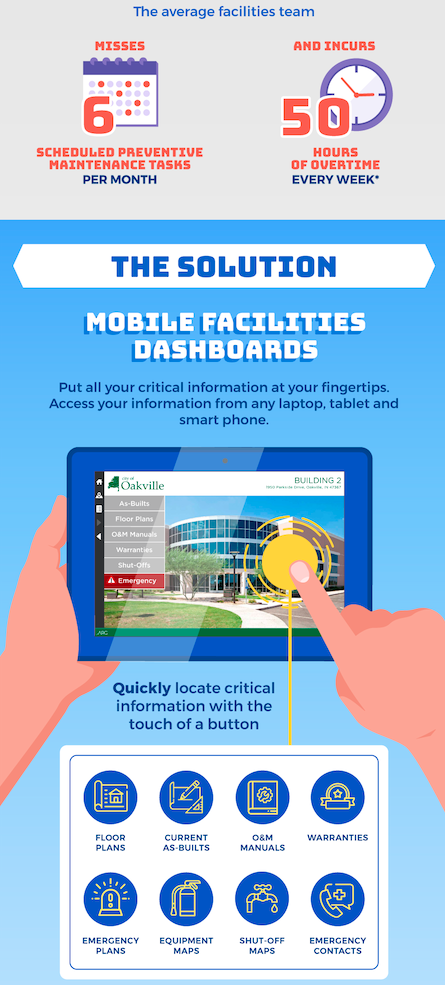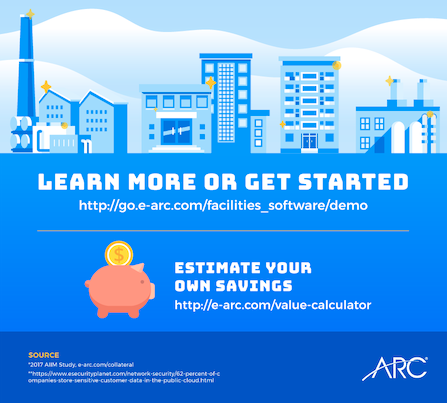 Related
How prepared are you for the next emergency [infographic]
How lost productivity is impacting your facilities operations [infographic]