As many of us have seen, tropical storm Harvey continues to wreak havoc in Houston as well as southeastern Texas and western Louisiana. With more rainy weather on the way, Harvey will stand as the most extreme rain event in U.S. history. Officials say they expect 300,000 people to be relocated to emergency shelters and 450,000 people to register as disaster victims with the federal government.4
ARC has 123 people working in our Houston service centers, and we are grateful that they have all been reported safe. Still, our team members, along with the rest of Houston, have been impacted to varying degrees.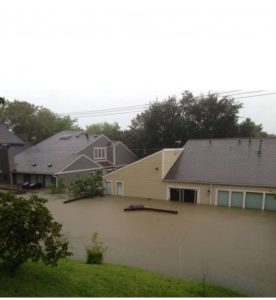 Ten of our associates have had their homes flooded with a few more whose homes are likely to be flooded soon. Many team members have been evacuated to hotels or to the homes of their friends and family. They've seen their communities destroyed and their neighbors displaced, with people left searching for shelter for themselves and their pets.
Our human resources director, Laura McLand, and others on our Texas team are working 24/7 to find and provide shelter for those who need it.
As you might expect, our locations have been closed until further notice. We've instructed employees in the area not to report to work until further notice, but they are all being compensated for their time away. Even so, there is no doubt that our friends, colleagues and their neighbors are going to need assistance in the coming weeks and months.
Relief Donations
We've been inspired by how many team members at ARC® have called or written in asking how they can help. In response, ARC has set up a crowdfunding site on YouCaring.com to raise money for its Houston employees, which ARC will match dollar for dollar. To get the donation effort started, ARC donated $10,000. The money will be used to buy food and supplies, aid in finding shelter and transportation, and anything else our team and the community of Houston might need during the recovery effort.
Restoration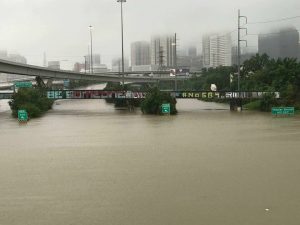 Our other top priority is to support the needs of our hundreds of impacted customers. ARC is in the business of helping businesses manage facilities information and recover from document damage and loss. We are donating $50,000 worth of consultation services ($1,000/organization) to customers or non-customers to help assess the damage and recommend a plan to get the Facilities teams and its services back up and running. These services can be accessed by any organization that has a Facilities staff of 10 or more where we can lend our expertise to aid in the document recovery and help rebuild the city of Houston. We are prepared to expand the program should more than the 50 organizations have this need. Organizations can email their ARC rep directly or email our support team for more information.
Yesterday, the American Society for Healthcare Engineering (ASHE), an organization ARC is a member of in many local areas of the U.S., sent out a message to members that includes a site where folks can donate to assist employees of healthcare organizations in Texas. This is being administered by the Texas Hospital Association. Please feel free to share the link. They also said that many of the hospitals continue to operate.
We will all work together to assist our friends, colleagues and the community of Houston. With much to do now and more to do in the future, we're encouraging everyone to participate in any way possible.
In addition, this morning Facility Executive Magazine shared a list of local relief organizations to consider donating to:
 Hurricane Harvey Relief Fund
Brian Bailard is the EVP and General Manager of ARC Technology Solutions, a unit of ARC Document Solutions