Facilities Manager Rich Steiger's mandate was clear from the moment he was hired: optimize operations for over 400 buildings spanning across 1,000 square miles in 5 different maintenance districts.
To do so, he had to find a way to integrate technology into the operation. This started when he transitioned the team over to mobile devices. Team members started to use mobile devices to submit timesheets and control inventory.
But it wasn't enough.
The Missing Link
With hundreds of printed CAD drawings stored throughout the 5 maintenance districts, Steiger's technicians could easily spend two hours searching for a single document. Yet even after transitioning paper documents to digital, this problem persisted.
Then Rich Steiger saw a demo of ARC's Facilities Dashboard at a conference in Texas.
When he saw the way that all the information he needed was readily available at his technicians' fingertips he said, "This is the way to do it."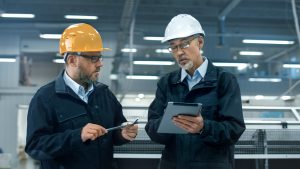 One Tool, Many Improvements
With just a few clicks on their phone or tablet, technicians at Orange County can see everything they maintain – such as drawings, shutoffs, O&M manuals. It's a simple improvement with far-reaching effects.
Because technicians can access information instantaneously, they can reduce downtime and minimize potential damage. They don't have to rely on memory or a coffee-stained CAD drawing to find a shut-off when, say, a water main breaks.
Moreover, the improved availability of information helps facilitate the passage of institutional knowledge from retiring employees to new hires. At Orange County where—like many other facilities departments—the workforce is nearing retirement, capturing knowledge of building systems and historical renovations is a big deal.
As David Zarvatski, District Maintenance Supervisor, pointed out, "New technicians could follow these people around forever and never learn everything retiring employees know."
"Technology Becomes Your Friend"
"Facilities Managers should never be afraid to adopt technology into their facility operations. You'll find that technology becomes your friend," Steiger said.
Having transformed the management of over 5.5 million square feet of building space with a staff of 160, it's safe to say the Rich Steiger speaks from experience. To learn more about Steiger and his team's experience having integrated ARC's Mobile Facilities Dashboards, read the full story here.
Or watch the video below: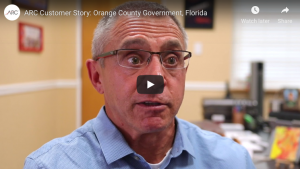 Related
2018 Industry Research Identifies Facilities Technology Trends and Best Practices
ARC Recognized as Top 10 Healthcare Compliance Solution Provider 2018
Video Series Features FMs Solving the Industry's Toughest Challenges