The stable structures we work, live, and play in; the beautiful architecture we enjoy as we walk down the street; the climate-controlled offices, clean bathrooms, well-lit conferences rooms—these are the creations of AEC and facilities professionals who deserve ample appreciation.
General contractors and their subs are the ones who build the roofs over our heads. Facility managers and their technicians are the ones who make sure that roof stays put. So in celebration of this year's Thanksgiving, we're taking a break from our regular programming to recognize the contributions of the professionals whose job is to make sure our offices, roads, homes, shops, and places of worship are safe and comfortable.
Electricians
Ever wonder what your home or office would look like if it weren't for electricians? If you haven't, close your eyes for a second. Now open them. Did you notice how dark it was? That's what it would be like. Kidding aside, electricians do a difficult job that would be too dangerous for the rest of us. For that, we are grateful.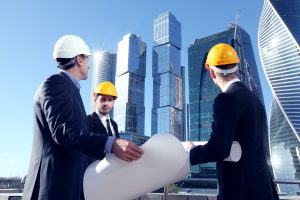 Architects
The skylines of our cities first existed in the minds of architects. Thanks to their endless imagination, we get a visual treat anytime we walk down the street. And the continuous innovation of architects, from thousand-year-old aqueducts to steel-reinforced skyscrapers, has helped move our society forward.
Plumbers
It's easy to take for granted that, with the turn of a handle, you have water for drinking, bathing, washing dishes, and more. But it's not just plumbing we should thank our plumbers for. Of all the professionals on a construction site, plumbers give us the best material for jokes, and they're good sports about it too. In honor of Thanksgiving, though, we won't crack any jokes at their expense.
Engineers
Admittedly, "engineer" is a broad term for the professionals who do everything from design, planning, construction, and maintenance for tunnels, roads, bridges, airports, buildings, dams, utilities,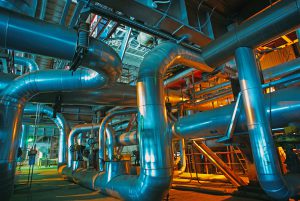 and so much more. Hopefully though, this will serve as a thank you to all of those engineering brainiacs who study hard and diligently apply their knowledge for our benefit.
HVAC Technicians
Not only do knowledgeable HVAC professionals give us clean air and comfortable indoor temperatures, but they're also a big reason our buildings are becoming more energy efficient. Moreover, with advancing technology and increasingly strict efficiency standards, HVAC pro's are set to help us keep our planet healthier.
Facility Managers
While they might not be present at the ribbon-cutting ceremony celebrating a new building, facility managers are just as—if not more— critical to the success of a building as the general and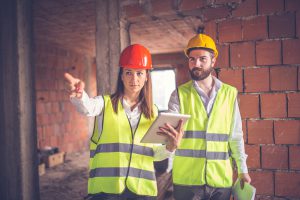 subcontractors. Your facility manager is truly a jack of all trades. One day she could be managing preventive maintenance and another she might be preparing your facility for an emergency. For that, we thank facility managers.
Specialized Facilities Technicians
The facilities technician might specialize in electrical or plumbing work, but either way, he's a vital sidekick to the facilities manager. These are the guys who make their facility manager look good. They're the ones who turn the wrenches and climb up onto the roof, doing whatever it takes to keep building occupants comfortable.
General Contractors
If a construction project was an orchestra, the general contractor would be the conductor. It's these maestros who have the unenviable task of providing and managing all the specialized labor and materials that go into a construction project. Even more importantly, general contractors make sure the job site is safe and secure for his or her subs.
Happy Thanksgiving from the ARC Family!
The hustle of everyday life makes it easy to take it for granted that we have stable floors under our feet and sound roofs over our heads. But in the floors, roofs, walls, and even the air conditioning, there are hundreds of hours of hard work that's been done.
So thank you and Happy Thanksgiving to the building and construction professionals that make the facilities and AEC industry so great!