With the increasing frequency and severity of emergencies that often turn into catastrophes, facilities managers everywhere are quietly asking themselves this question: "could our facility be next?" They are right to be asking the question.
The following infographic presents sobering statistics* about just how frequent and severe these events have become. Did you know that average cost of a catastrophe is $506,000? It also exposes how ill-prepared 86% of FMs believe they are for those situations and the main contributing factors. There's a solution for getting from that unprepared state to a steady state of informed readiness.
Accessing a mobile facilities dashboard solution for building information can be instrumental when it comes to containing an emergency and preventing it from becoming a full-blown catastrophe. Sharing real-time situation details from the dashboard with first responders and other emergency workers helps minimize physical and reputation damages, reducing the cost and human impact from these situations.
Download and share this Emergency Infographic with your team and executives to build a sense of urgency for doing what it takes to get fully prepared for an informed and fast response to a facilities emergency.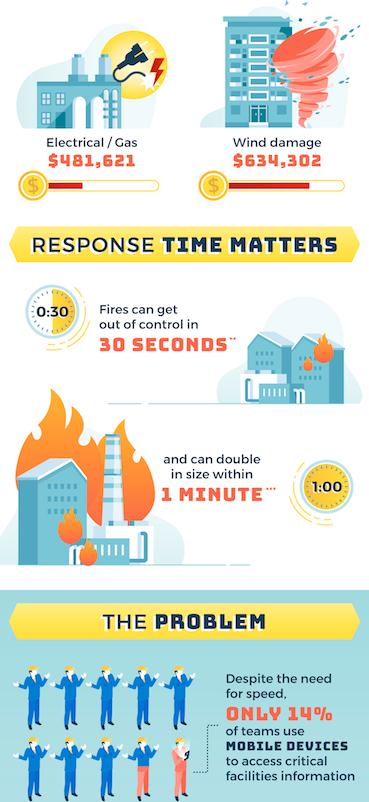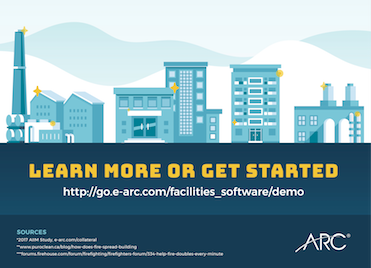 Learn more about mobile facilities dashboards and ARC Emergency.
*2017 AIIM Survey sponsored by ARC.