Written by ARC Summer Intern, Melina Cabrera
The work of a facilities team is ever changing and requires a great deal of responsibility. In the event of an emergency, the responsibility lies in the hands of facilities teams to keep everyone safe, and have fast access to building information. With a webcast this week focused on the growing threat of an active shooter situation, and next week's focused on ways to streamline the closeout process, attending these free, online sessions will get you prepared.
June 12: Active Shooter Awareness Training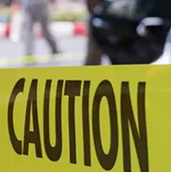 The days where Facilities teams only had to focus on maintenance are long gone. Emergency preparedness is now also a part of the list of responsibilities that facilities teams have. With the growing concern surrounding active shooter threats, it's important to know not only how to respond in that situation, but also how to identify the danger. In this webinar, you will learn basic steps on how to profile an active shooter, immediate response, as well as practices for coping and recovering after the fact. As a facilities professional, you must be ready for people to turn to you in case of an emergency. Learn how to protect yourself and others at all times. Hosted by Campus Safety Magazine.
Register for the June 12 Basic Active Shooter Training
June 20: 5 Essentials to Improving the Project Closeout for Facilities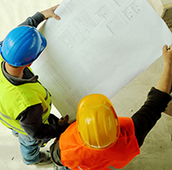 When it comes to paper documents, there is a frustrating delay in the transfer of documentation. For facilities management, this poses an even bigger issue, with the looming possibility of an emergency situation making it all the more important to have quick access to such information. In this webinar, you will learn the five key factors in making your close-out process the most efficient possible. This webinar will not only save you the stress of a hectic close-out handoff, but it will make it faster and easier. As a facilities manager, you never know what could happen. Don't get stuck in a process that leaves you with documents you can't use. Hosted by Facility Executive Magazine.
Register for the June 20 Webcast
Both sessions will be recorded and links to the recordings will be emailed to registrants post-webcast. CEU credits may be available.