Cloud Print and Distribution Network
Are you realizing the savings and efficiencies of Cloud Print Services where you have access from your desktop to a national and global network of production facilities to meet your on-demand or time sensitive print needs? With digital innovation around every corner, most architects, contractors, and engineers share documents over the internet between geographically distributed teams. Still, there comes a time when you need the ability to distribute and print sets of documents across long distances. With design and construction documents, this can be really inconvenient, unreliable, costly and not very eco-friendly.
That is unless you have a partner like ARC who has a purpose built AEC Cloud Print Network that offers a digital ship, local print solution.
With ARC's footprint, sending large prints, signs, or plan rolls is as easy as uploading your files, placing your order, and choosing delivery from over 50 countries or even a pick-up at any one of our 170 locations throughout the United States.
If that isn't enough to stop architects, engineers, and contractors from sending their documents the old fashioned way, these 6 benefits of ARC's distribute and print services should tip the balance.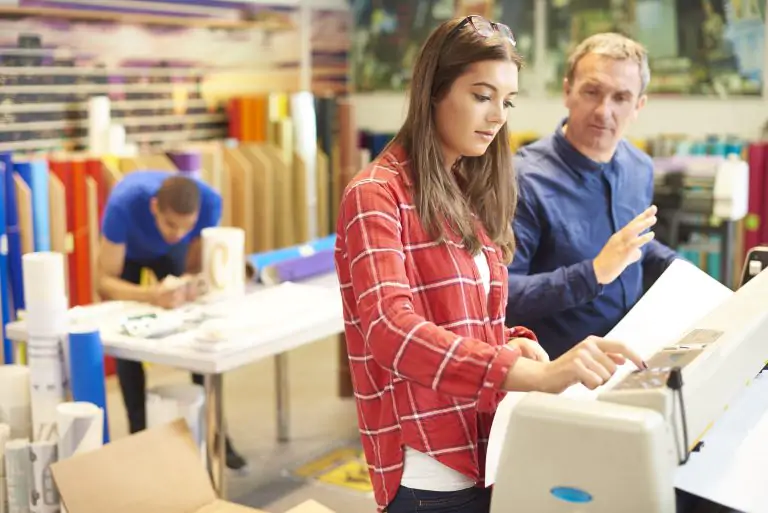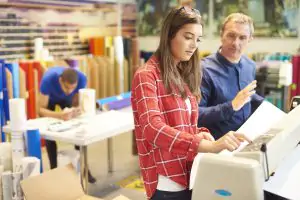 Shipping a roll of plans in a standard-size tube overnight from San Francisco to New York City is going to cost you at least $100. Uploading those drawings and sending them from ARC San Francisco to any one of our three locations in NYC will run you between $23 and $35, depending on whether you choose to pick them up or have them delivered.
Even if you're not shipping a tube overnight, you'd be hard-pressed to find a way to beat those prices while still paying for shipping.
Environmental impact reduction
By leveraging ARC's network, you'll also be helping the environment. You don't have to rely on trucks and planes that spew fumes into the air anymore. You also avoid the need for small things like packaging and labeling. And with 170 stores in cities throughout the nation, chances are you won't even have to make a special trip if you choose to pick your documents up in person.
Forget overnight. With a document solutions provider like ARC, you'll be able to distribute and print documents on the same day. Imagine what that capability could do to cut down on the time it takes to get your information where it needs to be. You'll have more time to get your work done because you won't have to worry about finishing in time to get the documents packaged and delivered.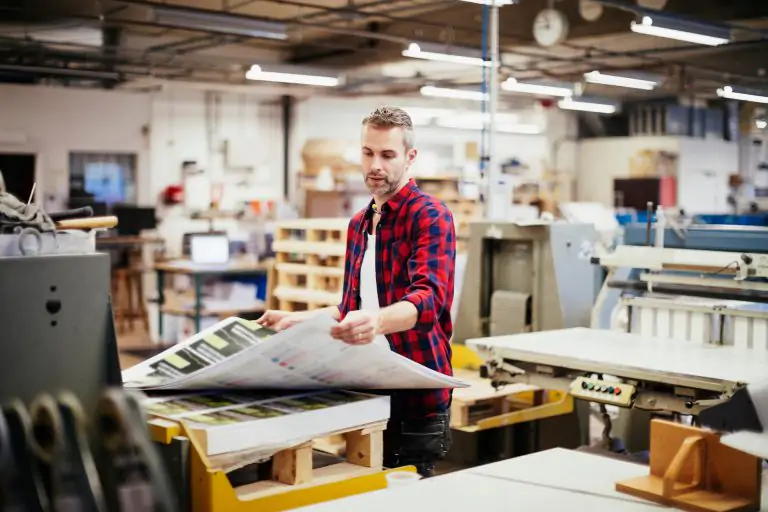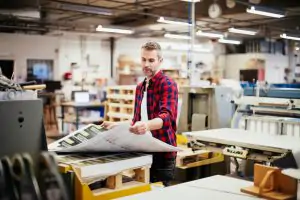 Construction signage, large format prints, graphics, and everything in between under one roof—that's the convenience you get with ARC. Instead of coordinating with different vendors in every state on every project to print and distribute your documents, ARC gives you a one-stop print solution. You'll have one invoice, one price, and one vendor.
Send documents ahead of time
Having the ability to distribute and print documents in 170 locations throughout the United States means you no longer have to carry bulky presentation documents while you travel. Once your presentation is finished, simply upload it and send it on its way to the ARC location closest to your destination. Pick them up after arriving or on the way to your meeting.
Take your business global
For businesses in the United States, ARC can provide significant cost savings for any document that gets printed and sent anywhere in the country. But keep in mind, ARC is a global company with locations in China, Canada, India, Australia, the UAE, and the UK. ARC also has 50 qualified strategic partners throughout the globe to meet your needs.
Wherever you are, and whatever you need to print, ARC has a smiling face ready to make it happen.