Hawaii Making Art in Paradise
Hawaii's beauty does not end at the shoreline. A walk through Waikiki, Downtown Honolulu or the art-infused Kakaako and you're likely to run into one of the sculptures, art installations, or brand-inspired environments created by Nikole Nelson of BLKCORAL.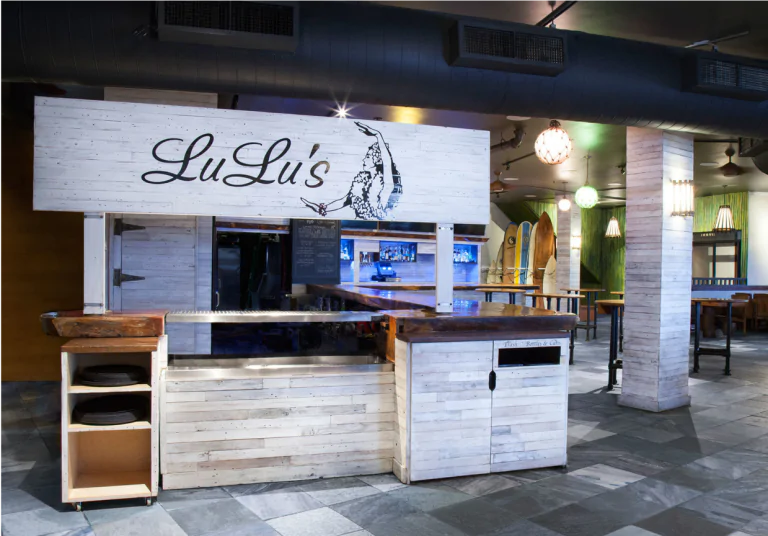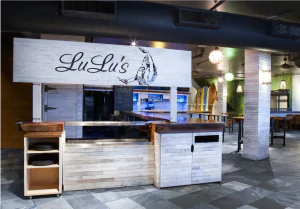 From hospitality hot-spots Lulu's Waikiki and The Surfjack Hotel to RevoluSun's Kakaako solar showroom and most recently, American Savings Bank's new 11-story campus, Nikole brings a reimagined, artistic take on creating memorable branding experiences to each client and project.  
A Brand, New Superpower
Alongside her business partner, Amy Rivo and her team at BLKCORAL, ARC has played a critical role in executing Nelson's design ideas since she moved her business from New York City to Oahu. 
As she explained the value of BLKCORAL's 3-year partnership with ARC, Rivo said, "It was like we gained a superpower."
The first time Nelson approached ARC to help her execute on a design vision, she needed a graphic printed onto reclaimed wood. The job required very thin line work on an irregular surface… Nelson wasn't entirely sure it'd be possible.
In Nelson's words, ARC "nailed" that first job.
And she's been coming to ARC with increasingly more intricate and challenging designs to produce and install for projects across the state.
Partnership in Design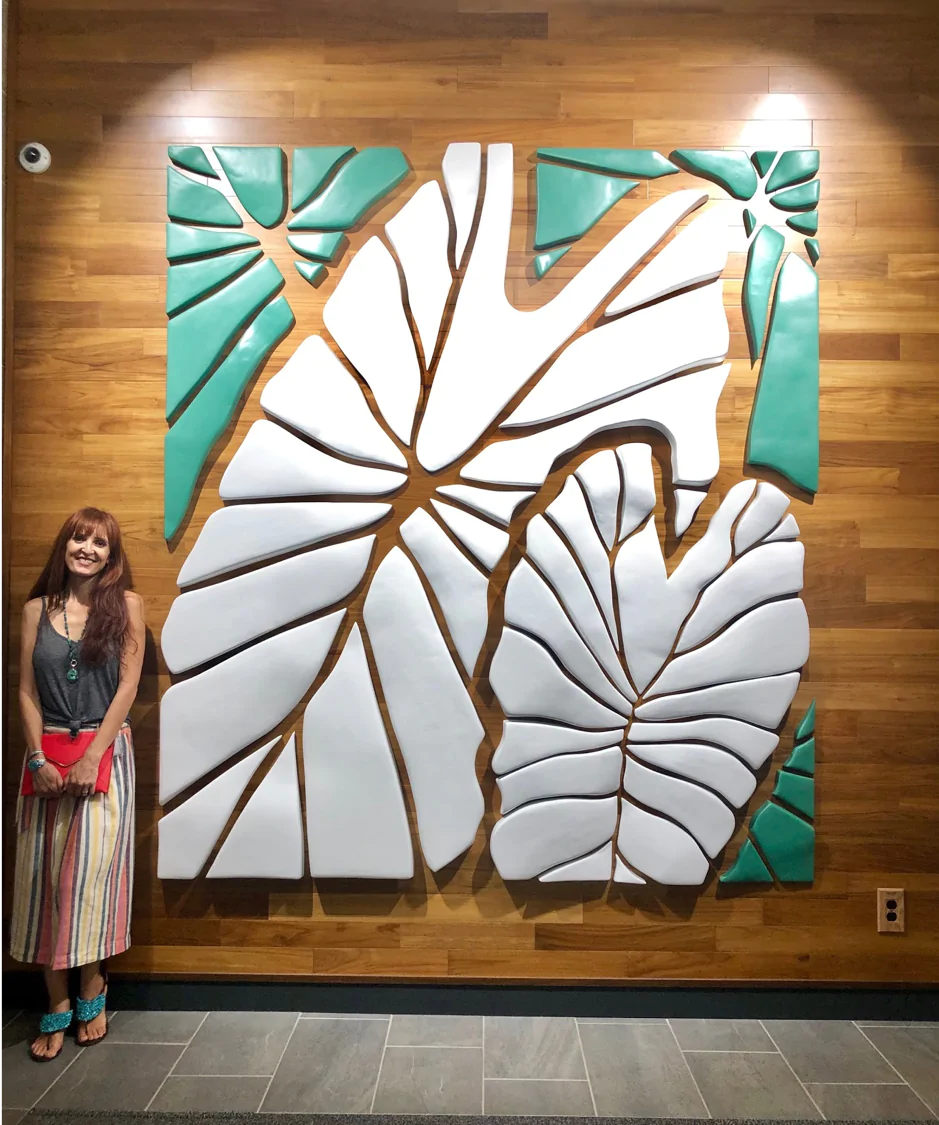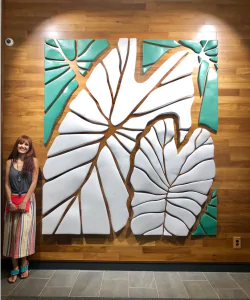 For BLKCORAL, ARC is an especially valuable partner because, as Rivo put it, "They're not a passive part of any project."
Nelson and Rivo agree that ARC's consultative approach is what sets them apart. 
In contrast to how she'd work with a traditional printer, Nelson said that she looks at ARC the way she sees her own business—with zero limitations.
BLKCORAL and ARC's most recent project at American Savings Bank's new 373,000-square-foot office campus is a great example of what Nelson is referring to. 
For that project, BLKCORAL was hired to consult on interior art direction for the project, and create two large-scale, permanent sculptures in the Lobby. Working in sync with other artists… collaboration was not optional.
One of the two sculptures created by BLKCORAL was the result of Nelson's artistic interpretation and 3-dimensional execution of a graphic image created by the renowned Hawaiian artist, Sig Zane.  
The completed sculpture was to be eight feet tall and seven feet wide. Zane's unique graphic image of taro leaves was comprised of 69 smaller segments.  Nelson's sculpture would also consist of 69 separate pieces; each piece a unique size and shape.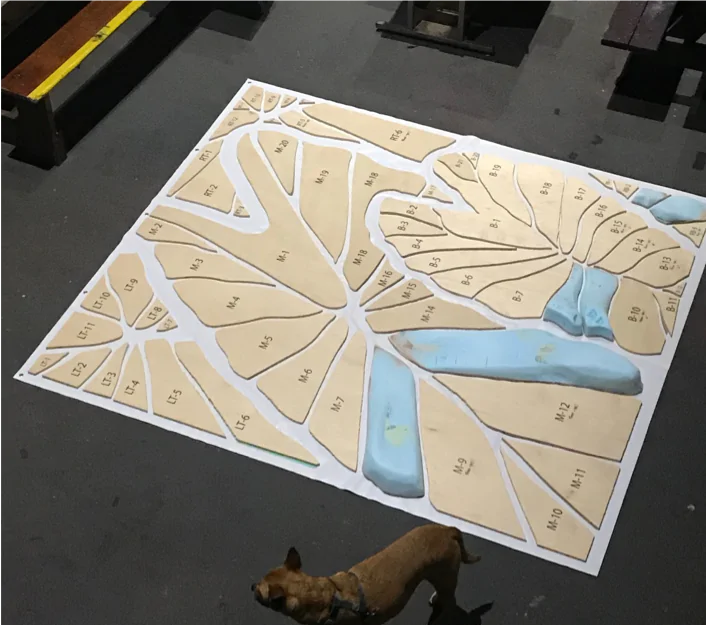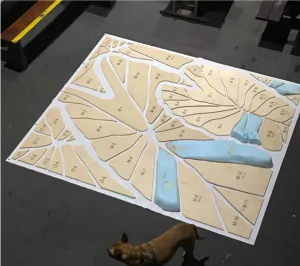 Given the large number of irregular shapes that needed to be created and installed, Nelson considered various approaches to produce the piece, but decided to reach out to Jason Ignacio at ARC for his input.
Ignacio immediately suggested that they use ARC's CNC laser equipment to cut the shapes they needed out of plywood. 
On top of that, Ignacio went to work creating a full-scale vinyl template labeled and color-coded to correspond with Sig Zane's graphic image.  
This template was key to a seamless 15-hour installation.
No Project too Big… or too Small
From custom proposal binders to the beautifully intricate designs Nelson is known for across the island, ARC's partnership with BLKCORAL is as broad and deep as the ocean that separates them from the mainland.
"I can't imagine not needing something ARC provides," Rivo said. 
For now, ARC and BLKCORAL's future design collaborations are still under wraps in various stages of the design phase. 
But, if their work together at Lulu's Waikiki, Revolusun, and American Savings Bank are any indication, it's safe to expect another, even better edition of their tried and true one-two punch of innovative design and seamless production.
Want to learn more? Read about BLKCoral by Nikole Nelson or check out ARC's Print Services.