Mobile Desktop Safety Screens
As schools begin to reopen their classrooms, it's incumbent on educators and parents to make sure that students have a safe place for in-person learning. To address this necessity, most schools, colleges, and universities have adopted strategic measures such as:
Placing social distancing signage throughout their facility
Creating emergency and contingency plans in case of infection
Securing hand sanitizer and disinfectant wipes for their campus
Adapting new cleaning protocols
Mandating face masks and other PPE to help reduce the spread of airborne germs
To help support some of the new protocols in our schools, ARC's experts created Cube Mate, a mobile desktop barrier that provides an extra layer of security for students and staff. When used together with a face mask, this portable learning companion can help reduce the spread of germs, keeping your students and faculty healthy and safe.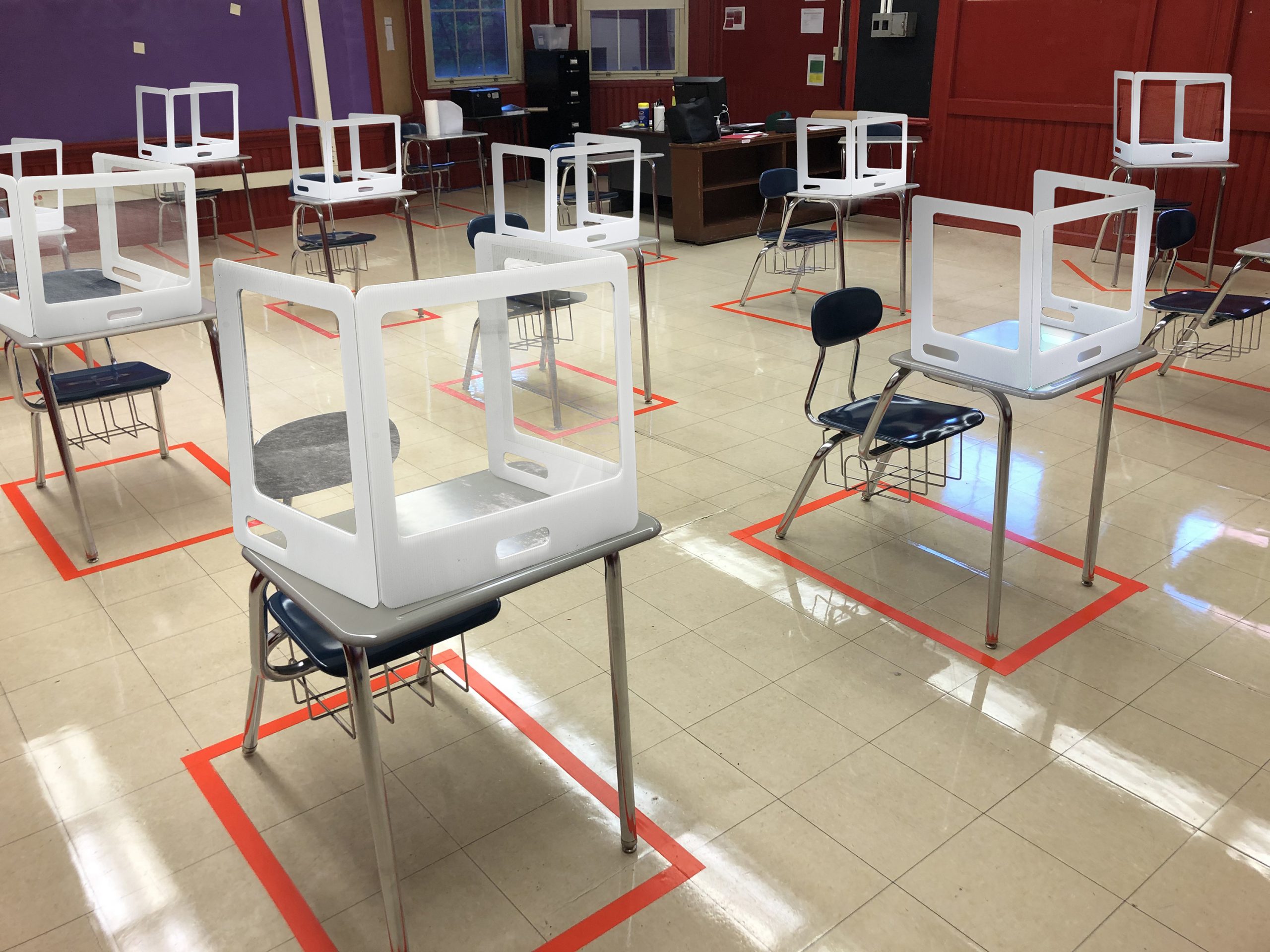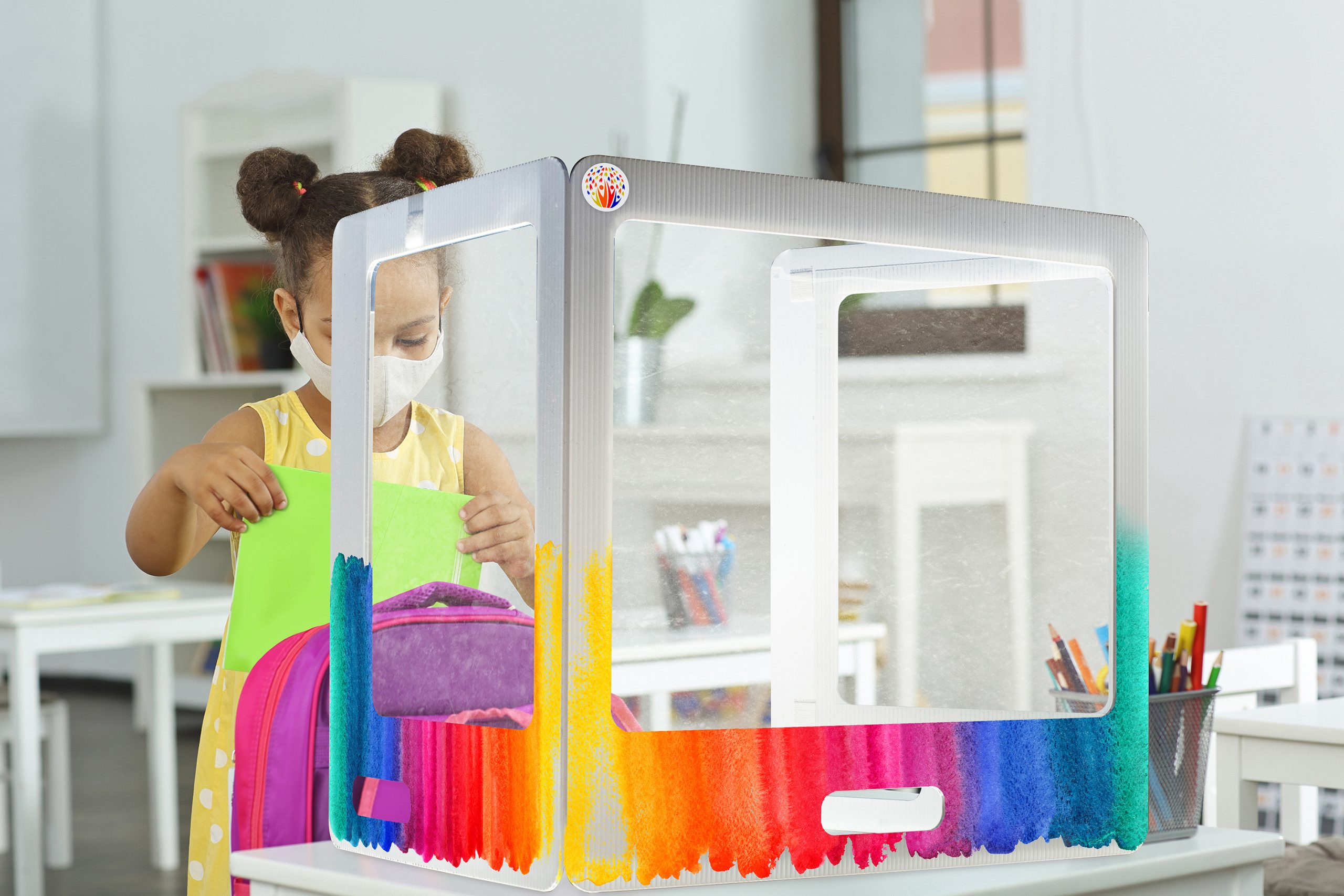 Cube Mate is designed for use in high traffic areas such as:
Desktops
Cafeterias
Science labs
Auditoriums
Libraries
Spaces where students sit across from each other
It's important to remember that attending in-person classes can be a challenge for young learners. Students are not able to interact with their friends as they normally would, they must get their temperature taken daily, practice strict social distancing, and are required to wear a face mask most of the day. The addition of a physical barrier helps maintain better social distancing, making it easier to relax, feel safe, and manage the inherent stress of in-person learning. This enables students to put more focus on their studies while on campus.
Cube Mate is fully customizable with school colors, mascot, or personalized graphics, making it a fun and easy tool for students to adopt into their daily routines. Foldable and lightweight, students can easily take their protective barrier from class-to-class, or it can remain stationary at assigned desks. Each unit is:
Proudly produced in the US from ARC's 150+ North American print centers
Hand washable with mild detergent or isopropyl alcohol
GSA-Schedule pre-approved discount
Eligible for purchase with CARES Act funds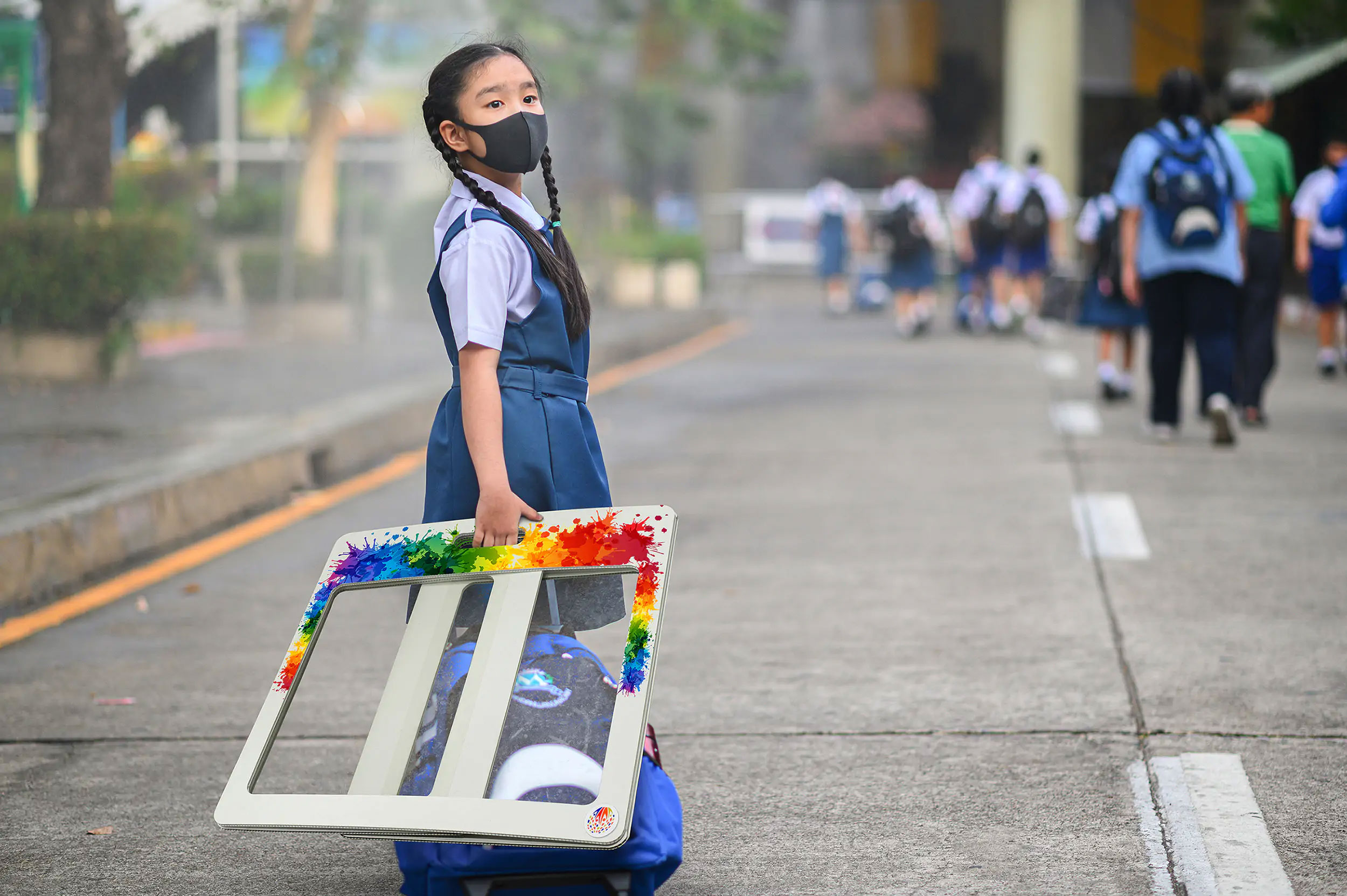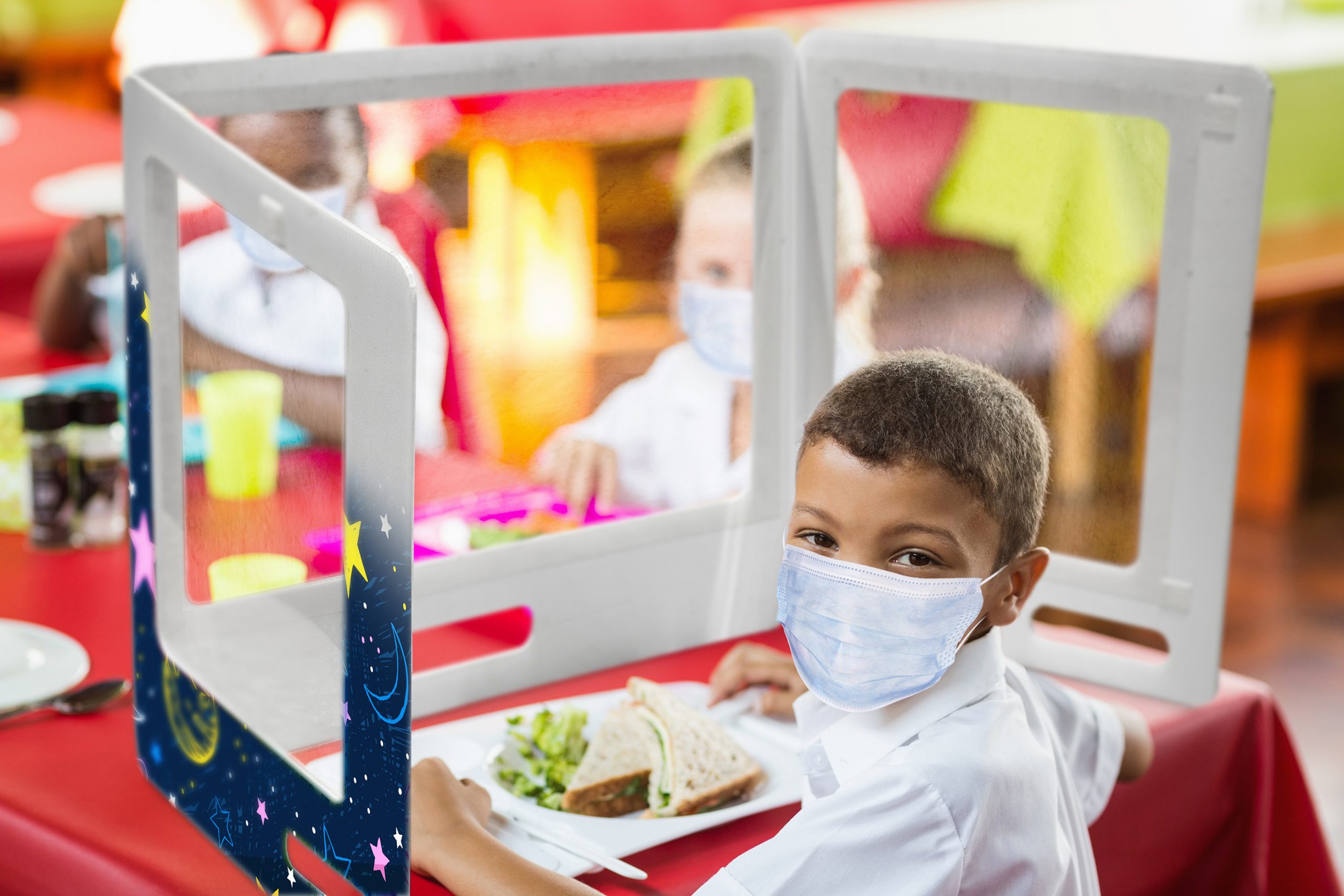 Being a part of our local communities, with every Cube Mate order, ARC will donate 5% of the order value by printing social distancing and safety signs for your school. For example, if you place a $5,000 Cube Mate order, you may choose $250 in safety graphics, social distancing posters, floor decals, and more from our Back to School graphics catalog. It's that simple.
Learn more about Cube Mate today, or call us at (833) 272-8880.
*Offer valid on Cube Mate orders until Dec 31, 2020