In today's world, supporting green initiatives and making eco-conscious choices is more important than ever. ARC understands how to elevate your event while minimizing environmental impact. We offer a wide range of eco-friendly materials for your print projects without compromising on quality. Join us in creating a more sustainable future by choosing the perfect eco-substrate for your next printing endeavor.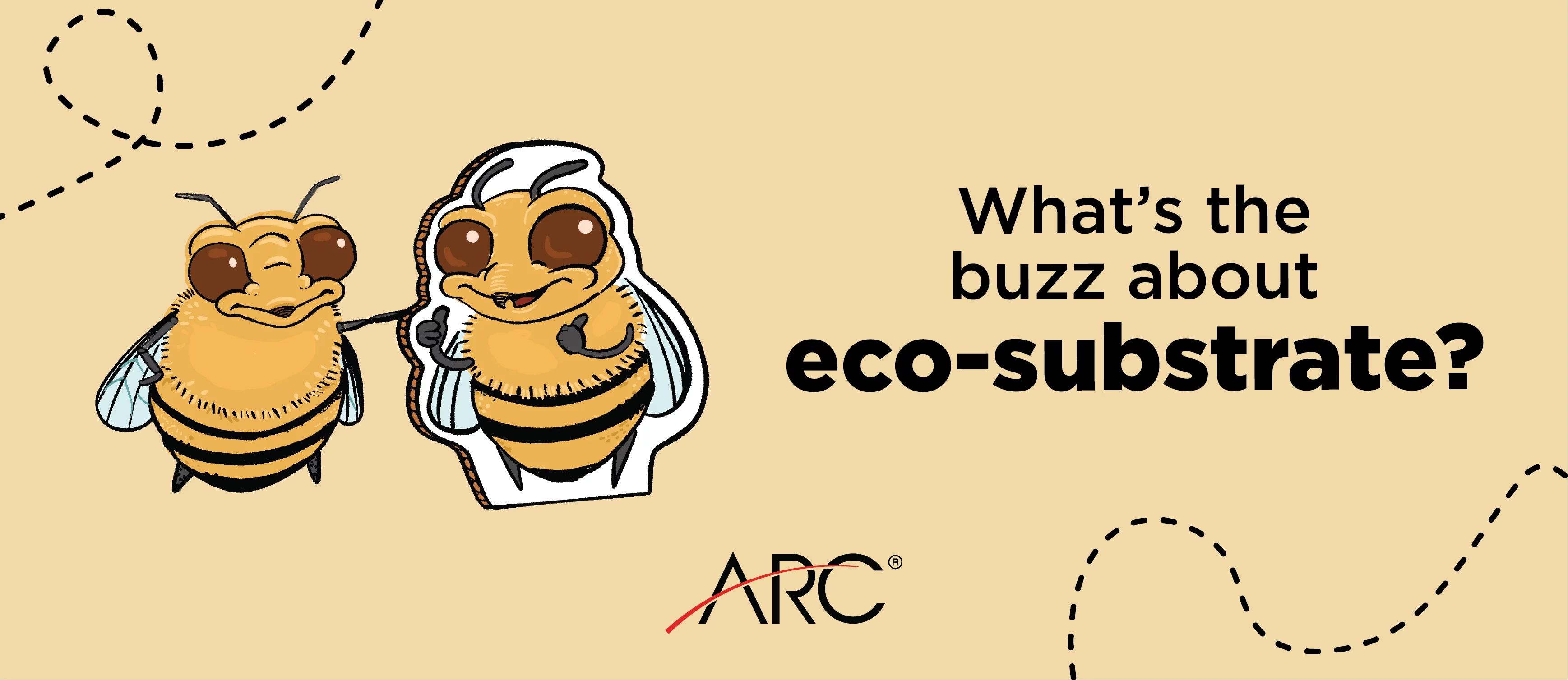 Discover Our Popular Eco-Substrates:
When it comes to eco-friendly printing, we've curated an exciting selection of some of the most popular eco-substrates, each designed to meet your specific needs while minimizing environmental impact:
Falconboard & ImageMax – 100% Recycled Substrates:
These rigid media boards are made from 100% recycled materials, ensuring a minimal ecological footprint without compromising durability.
Neenah ImageMax – Rigid Substrates:
Neenah ImageMax offers a range of rigid substrates that combine exceptional print quality with eco-consciousness.
3M Envision – Adhesive Vinyl:
Opt for 3M Envision adhesive vinyl, which provides excellent adhesion while being environmentally responsible.
Neenah Environment – Small Format Media:
Neenah Environment offers a variety of small format media that is eco-friendly and perfect for environmentally conscious projects.
Dreamscape Terralon – Wall Coverings:
Create stunning wall coverings using Dreamscape Terralon, a sustainable choice that adds a touch of elegance to any space.
Briteline Photo Paper:
Preserve your memories while preserving the planet with Briteline photo paper, crafted with eco-friendly materials.
Corrugated Plastic Panels:
Choose corrugated plastic panels for lightweight, durable, and recyclable signage options.
reBoard:
reBoard is a versatile and eco-friendly material, perfect for displays, signage, and structural designs.
Eaglecell:
Eaglecell offers a wide range of eco-friendly materials suitable for various print applications.
Explore Eco-Friendly Inks:
We go beyond eco-friendly substrates! We also offer a selection of eco-friendly inks, including green-based ink sets and Green Guard Certified inks. By using these inks, you can further enhance the viability of your print projects.
Make a Difference Today
Join us in our commitment to a greener future. At ARC we strive to create a positive environmental impact through our eco-friendly services. By choosing our renewable printing options, you can give your projects the edge they deserve while contributing to a greener world.
Our popular bee cutout below is a perfect example of how an eco-friendly substrate can elevate your project. Inspired by our customer's Earth Day cutouts, this design was printed on Falconboard—a fully recyclable rigid media board. Not only does it deliver exceptional print quality, but it also aligns with our eco-conscious values.
When it comes to print projects, you have the power to make a difference. Choose a renewable material from our diverse range of options and leave a positive environmental footprint. Together, let's embrace sustainability and inspire others to do the same. Start your eco-friendly printing journey with us today!