In the dynamic world of retail, creating an inviting and safe environment for both customers and workers is paramount. This is where barricades come into play as a pivotal solution that transcends conventional expectations. At ARC, we've established ourselves as the industry leader in providing top-notch barricade systems for retail spaces. Let's delve into why these barricades are an essential component for retail success.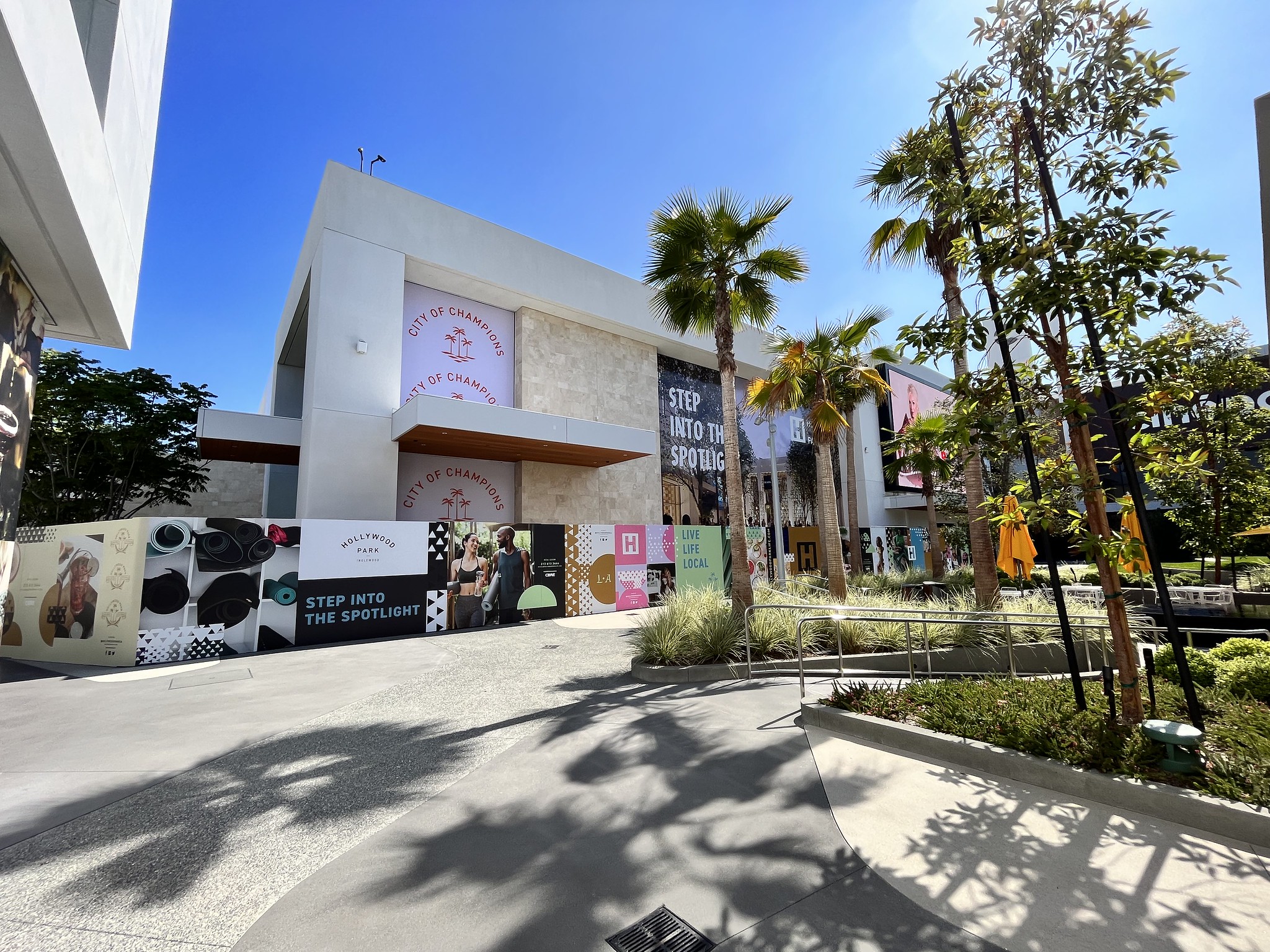 The Core of Our Expertise
Our barricade systems have become the gold standard for enclosure solutions in the retail realm. Trusted by a multitude of brands, malls, airports, and developers worldwide, our barricades ensure that your retail construction project is in capable hands. We understand that each retail endeavour is unique, whether it's a single store or a sprawling development with multiple storefronts. With this understanding, we tailor our barricade solutions to meet and exceed your expectations.
Tailored Solutions for Every Need
One of the standout features of our barricades is their customizability. We construct and install barricades to fit the specific size and requirements of each client. Our professional installation, complete with captivating graphics, transforms these barricades into powerful advertising tools, leaving a lasting impact. Through a combination of precision graphic design and state-of-the-art printing, your barricade graphics come to life, enhancing your brand's visibility.
Precision and Professionalism
Whether you're looking to remodel a tenant's space or enclose an empty area, our barricades are the go-to choice. The vinyl-laminated PVC panel sections make for effortless installation, ensuring that your barricade is up quickly without compromising on quality. The professionalism embedded in our construction process guarantees a finished product that aligns seamlessly with your brand's aesthetics.
Sustainability and Responsibility
As environmental consciousness takes centre stage, our modular barricades stand out as an environmentally friendly and sustainable solution. By reusing materials, we actively contribute to reducing construction waste, aligning with eco-friendly practices. Opting for an ARC Barricade means you're not just investing in your retail project's success; you're also making a positive impact on the environment.
Comprehensive Service
Our commitment extends beyond just providing barricades. From initial surveys to takedown, we handle the entire process, liaising with malls, airports, general contractors, and artists. The result is a barricade that's not only the right size but also perfectly aligned with your brand, ensuring a timely installation that makes your project shine.
Outdoor Expertise
Enclosing large outdoor spaces in bustling urban areas can be a complex challenge. With our team of expert barricade project managers, we navigate this terrain with finesse. Whether it's scaffold enclosures or plywood barricades, our experience ensures that your outdoor barricade installation avoids common pitfalls, creating a controlled and secure environment.
Airport Advancements
In the realm of airports, modular construction barricades play a crucial role in safety and orderliness during renovations. By containing dust and debris, these barricades prevent hazards to passengers and ensure a smooth travel experience. Additionally, printed graphics on barricades aid in directing passengers around work areas, minimizing confusion during busy periods.
Unmatched Printing Precision
At ARC, our commitment to excellence extends to every facet of your retail project, including the visual impact of your barricades. What sets us apart is our in-house large-scale digital printing prowess. As one of the few companies in the United States equipped with the Canon Colorado UV gel printer, we've raised the bar in printing technology.
This cutting-edge printer ensures that your barricade graphics are not only vivid and captivating but also incredibly durable. The UV gel ink's resilience against environmental factors guarantees that your branding remains vibrant, even in the face of varying conditions. From intricate designs to bold statements, our printing capabilities empower your barricades to make a lasting impression. With ARC, your retail project enjoys the advantage of state-of-the-art printing that speaks volumes about your commitment to quality.
Barricades are the unsung heroes of the retail world. From enhancing branding visibility to ensuring safety and sustainability, ARC's barricade systems are an indispensable asset for any retail construction project. Trust us to elevate your retail space beyond the ordinary, creating an environment that captivates customers and drives success.