An ARC Digital Storefront, or DSF, is a browser-based, print-on-demand ordering platform custom-designed to offer you one-click purchases of even your most graphically complex material.
Documents, tradeshow displays, sandwich boards, customized wallpaper, vinyl wraps for vehicles – everything you need in a few clicks in a format that's repeatable, quality-checked, and easy to use. Even pricing is consistent and easily integrated into your purchasing systems.
By hosting an internally-branded product store online, ARC allows you to print the documents you need when you need them. Unlike outsourcing, there are no minimum requirements or lengthy lead times.
Here are five fundamental reasons for using an ARC DSF for your company:
TIME: Give back time to your staff to do what they do best and grow the business. How much depends on your circumstances. What could they do with the hours they burn managing multiple vendors for each project, or worse, stand at copiers, fuss with getting the color just right, or manage complex shipping tasks? If you're tracking labor, you know how high those costs can be. And speaking of time, deadline pressures become a thing of the past, along with overtime, expedited shipping, and constantly explaining what's needed to new vendors.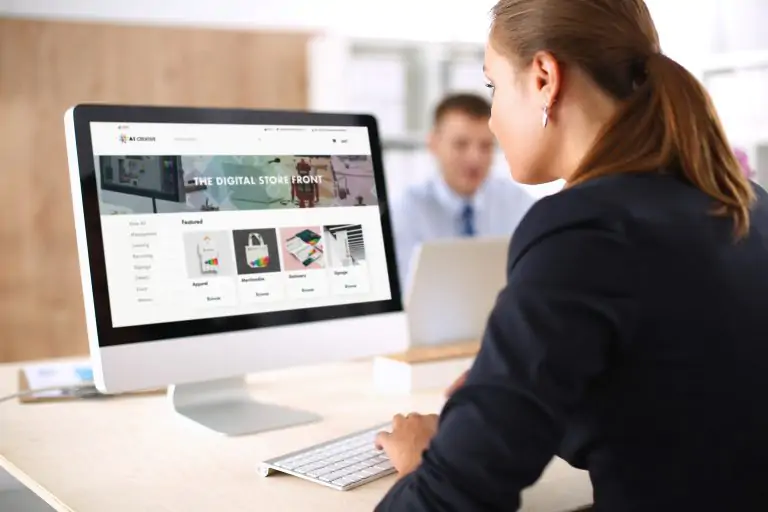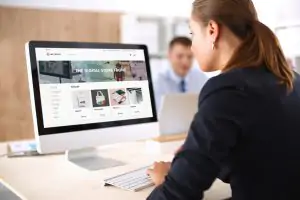 COSTS: Printing equipment on-site means ongoing costs, even when you're not printing. They include equipment and maintenance fees, the cost of paper, toner, and binding supplies, and usually a lot of expensive office space. A Digital Storefront has no balance sheet costs, no equipment lease or depreciation costs, no labor costs, and when no one is visiting it, no idling costs. You're not even paying for electricity much less the real estate costs to house it.  Instead, you build and place your print order online, any time, 24/7, specify exactly what you need, and re-order as soon as you need more.
BUDGET: Finding out how much you spend on a printer is easy. How much you spend on using the printer is almost always impossible. The so-called "soft costs" of office printing are notorious for driving a stake through the heart of operating margins. But once your ARC DFS is online and humming, fixed costs like equipment don't need to be tracked, and every printing cost becomes variable and often assignable to individual projects. You'll not only have on-demand printing, but on-demand reports to understand utilization, identify price breaks, spot inventory savings, and discontinued items that aren't "selling" to your internal customers. Budgets are easy to manage because costs are transparent.
WASTE: ARC works with various charities to replace the trees used in making the huge amount of paper we use. It's stunning how much a single office worker prints when it's translated into natural resources. To make the statistics even more cringe-worthy, recent research from InfoTrends reported about 10-20% of business documents are thrown away without ever being used. With an ARC DFS, everything printed is used because it's ordered: "just-in-time." And with digital printing technology, it takes the same amount of effort to print one page as it does 500, so you don't have to order in bulk to capture economies of scale, and there's nothing to store.
LABOR: When people know what to do and how to do it, things go smoothly. But when an engineer has to print safety posters on the ancient color plotter in the back room, or a marketing director has to figure out which substrate to order for an exterior sign and both choices blow the budget, the stress, and hassle of "out of scope" job duties might earn a call to HR. While you might love the productivity that comes from an ARC DFS, your people will love you for getting the printing monkey off their back. Sure, you'll find savings in labor, but the savings that come from employees who are happy and focused are some of the most valuable of all.
Need more reasons to consider an ARC DFS?
Call 833-272-8880 or fill out this form to get more information or to request a look at samples, ideas, and DSF products already in use.