You can order a meal, go shopping, or hail a ride, all from an app on your phone… and now, you can place print orders on the job site—with our new app, ARC Print, available on iOS and coming soon to Android.
Even on the go, construction pro's no longer have to worry about not having a computer nearby to place and track orders, request quotes, or browse ARC's print services. But that's not all the ARC Print app provides.
To highlight all the benefits of this new app, this post will outline how ARC's app makes print even easier.
Everything You Need, Wherever You Are
Before the ARC Print app was released, you needed to send an email, come to the website, or visit a service center to place your order. But the world of construction is increasingly mobile. That's why the ARC Print app was developed to allow the modern construction professional to:
Order prints while on the job site.
Send detailed print project specifications.
Track the status of print jobs.
Request a quote.
With the ability to accomplish all this on their mobile devices, construction pro's can get any print-related task started at the moment they need to.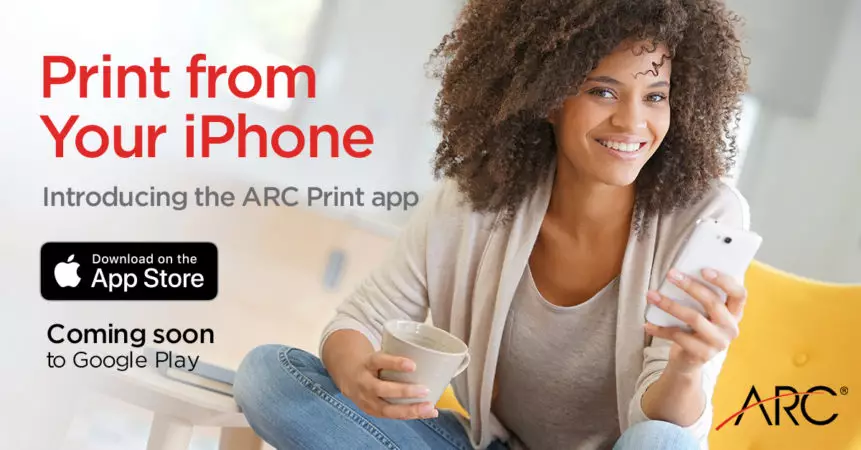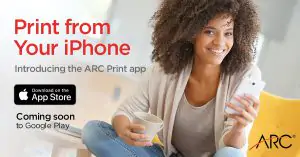 No More Hassling with Large Files
Let's face it. Email just doesn't work for large print jobs. In many cases, neither do file storage services. The ARC Print app was designed to solve that. Through the app, customers can attach whatever documents they need—whether the files are stored in Box, DropBox, Google Drive, or any other cloud storage application—and send them into a service center so their job can be processed as quickly as possible.
For large format print jobs, this makes the process of sending the service center your print job far more convenient and effective. Moreover, any time design and construction professionals are on the go and receive files via email, thanks to the app's integration with MS Outlook, it only takes a few clicks for their print job to be sent to any one of ARC's 190 Print Centers in the United States, Canada, the UK, the UAE, and India.
Request Any Service, Any Time
In the AEC industry, a day doesn't go by without at least one new surprise. So to help your team react quickly and efficiently, the ARC Print app makes it easy to seamlessly browse any and all of our print services. That way, whatever the issue and wherever you are, all you need is a mobile device to browse and find the service you need.
Maximizing the Value of Mobility in Construction
More than 80 percent of construction companies provide employees with smartphones. But a smartphone without the ARC Print app is like a drill with no attachments. Start getting more out of your smartphone and your print provider by downloading the ARC Print App on the App Store.