Festive Holiday Graphics
The 2019 holiday season is fast-approaching. Planning and preparation will not be complete until you have scheduled the design, production and installation of holiday window graphics for your retail business or corporate office. Ensure your customers are in the holiday spirit by inspiring them with window and other display graphics. Our team of installers are trained to install a variety of displays: from window, floor and vehicle graphics to standoffs and large-scaled banner or wrap displays.
For retailers, delighting holiday shoppers with eye-catching visuals and drawing them into your store to buy can make the difference in annual profitability. The holiday season is one of the two most important shopping cycles of the year, the other is back-to-school shopping.
What about your staff? With all the extra hours they'll be working during the holiday season and the crowds, dazzling window graphics can be just what's needed to lift their tired spirits and inspire a new level of customer service that motivates customers to stay, shop and buy.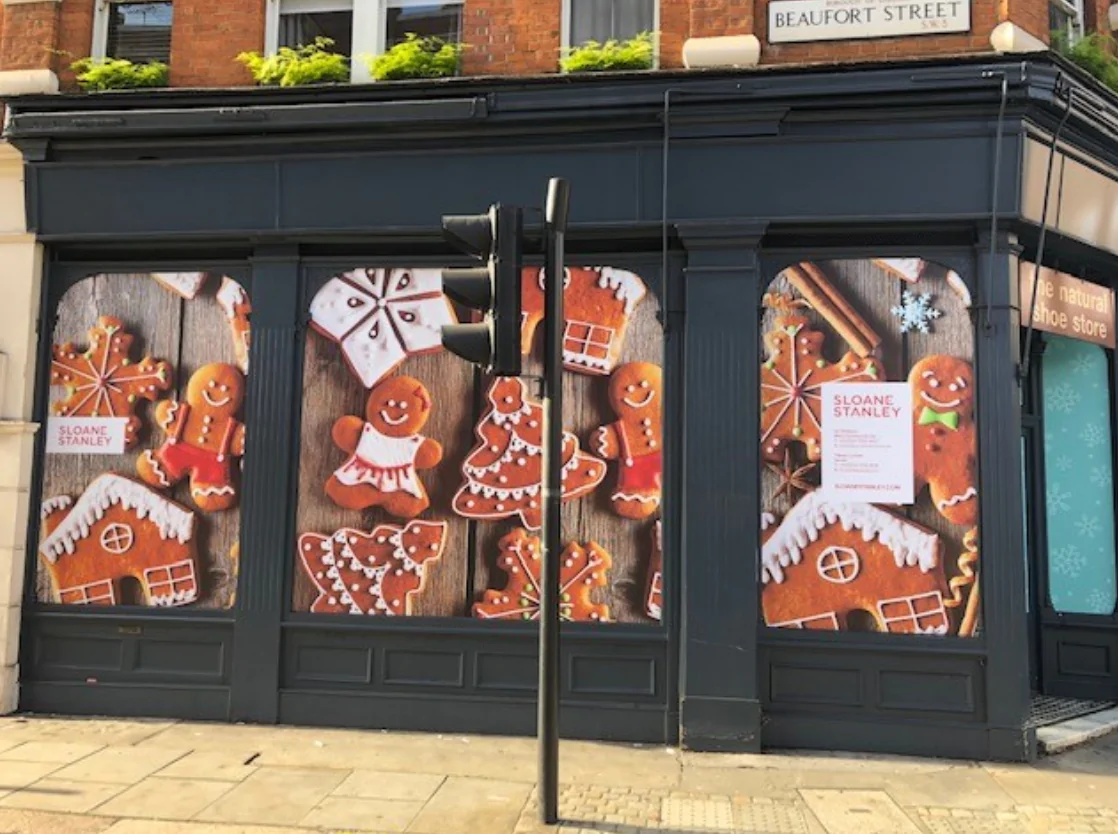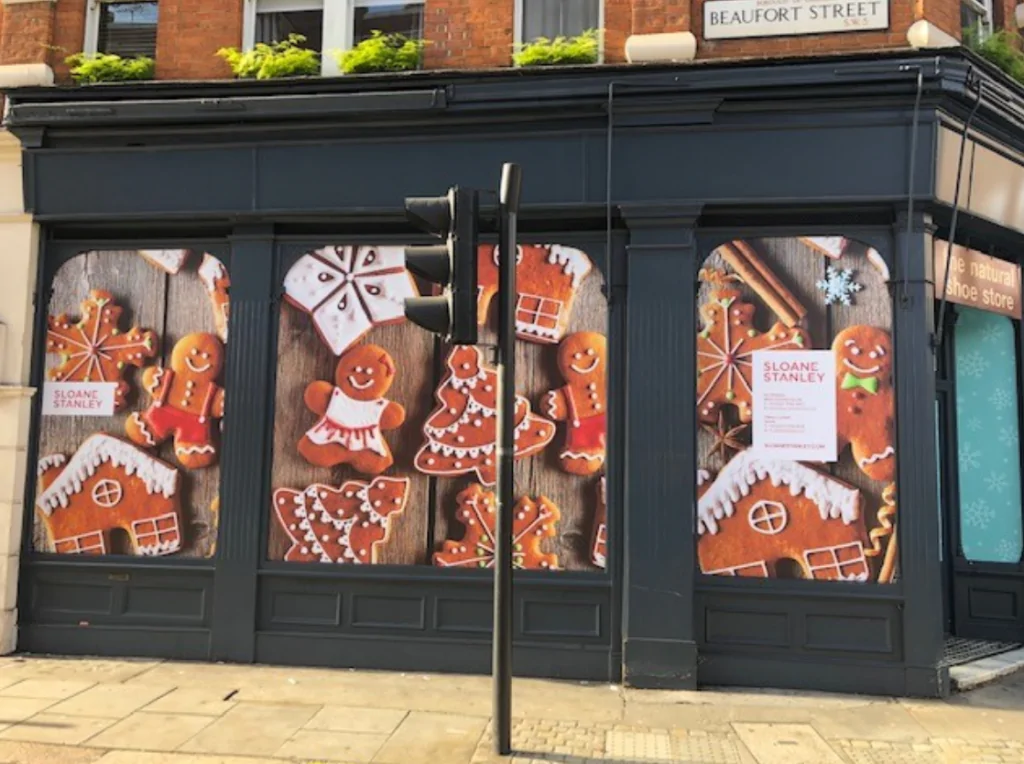 If you manage a corporate office location, perhaps you too are wondering about the value of installing holiday window graphics. The reasons are similar. Why not inspire office visitors and staff alike to embrace the holiday spirit with attractive window graphics? Even the most upbeat employees can use a morale-booster during the holidays.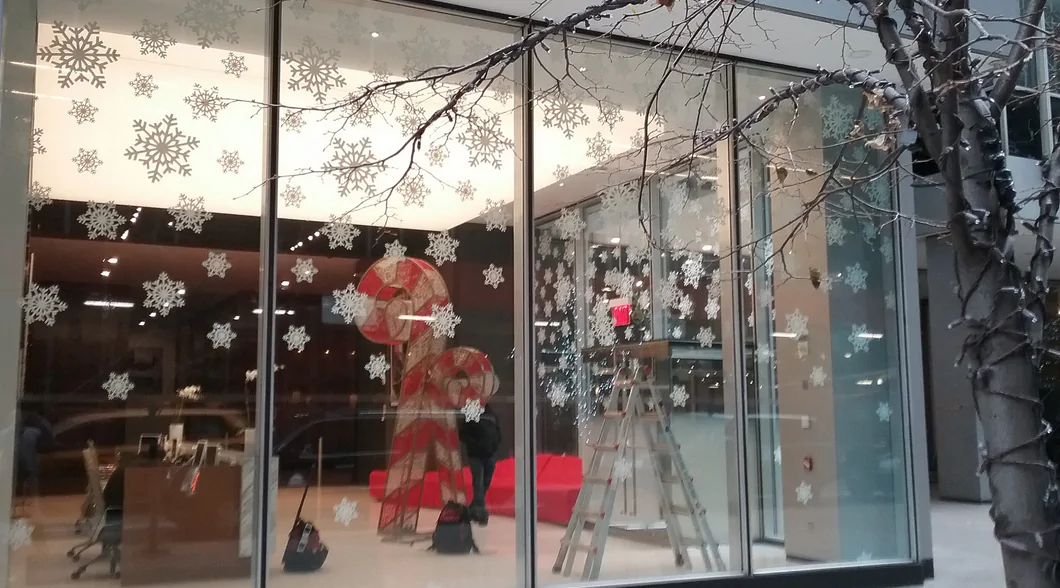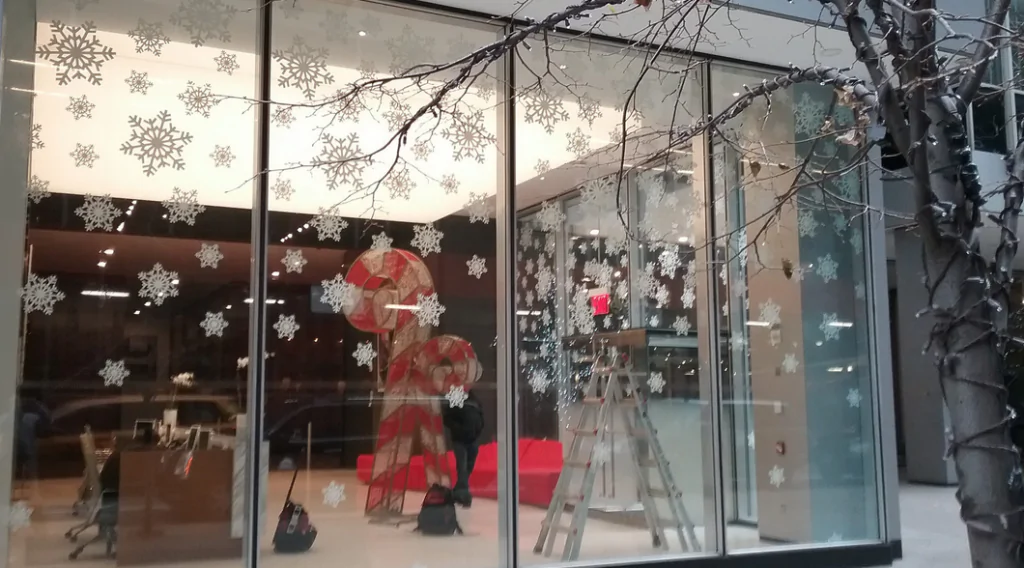 Window graphics don't need to be all about the holidays either. Featuring the most popular items or informing about holiday hours can be tastefully integrated with winter holiday imagery that draw holiday shoppers into your retail establishment. Businesses can announce new products or celebrate industry awards. A complete experience can be orchestrated by extending the window graphics themes to the interior of the business with signage and wall graphics.
Window Graphics or Window Displays?
Not to be confused with window graphics, window displays can enhance window graphics and add depth. Did you know department store holiday windows trace their beginnings to the Industrial Revolution? The widespread availability of plate glass allowed store owners to build large windows spanning the lengths of their shops where merchandise from the store could be attractively displayed to draw in customers. That's then the notion of "window-shopping" was born.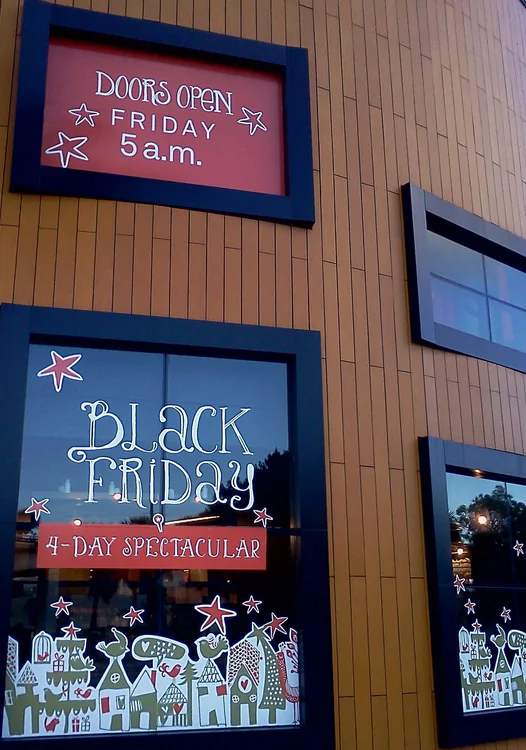 DIY Installation Not Advised OR Leave Installation to the Pros
Sure, online graphics vendors will try to convince you that "it's easy" to install the graphics yourself. Is that a risk you're willing to take? Even the most festive and sophisticated holiday window graphics will lose their desired effect unless installed correctly.
When it comes to installation missteps, window graphics are quite unforgiving – especially once they have been attached to the window. It's difficult to adjust them in any direction. A graphics installation pro will have knowledge and the tools necessary to affix the window graphics correctly from the beginning.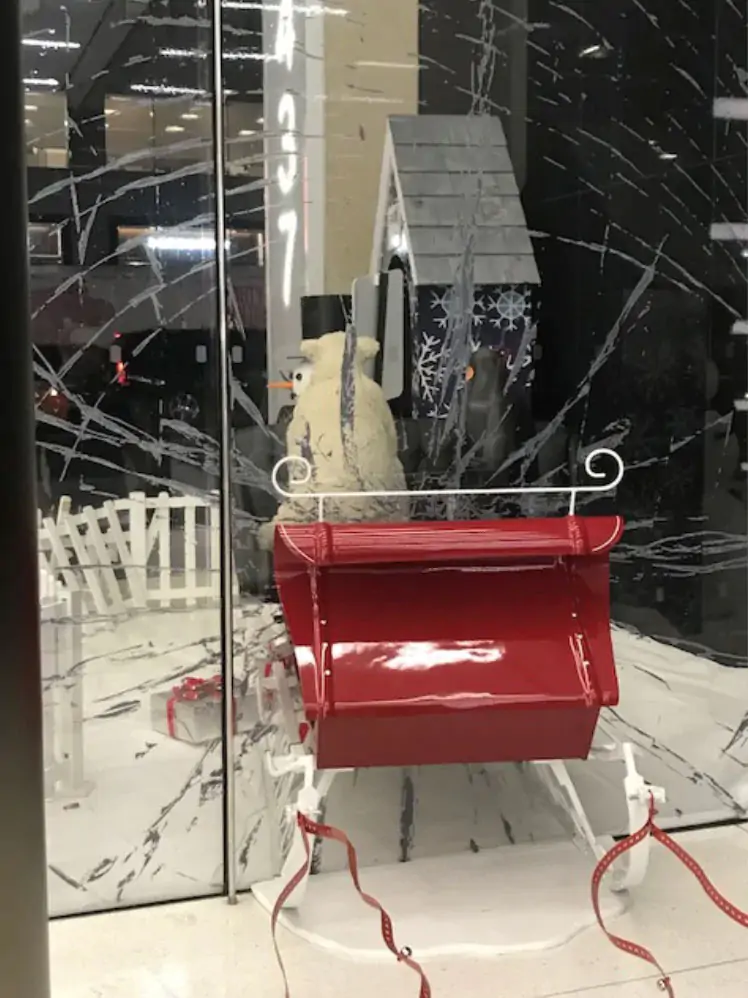 Get Started Just in Time
Whether you're targeting Black Friday or the entire holiday shopping season with your window graphics, the time to start planning and executing is now – before the competition gets a head start. Riot Creative Imaging has the production and installation expertise that will bring your vision and design to stunning reality – quickly and professional. For more inspiration and examples of Riot's work, browse through their Flickr page.