In every organization, many documents get printed multiple times. Sometimes it's on a regular schedule. At other times, it's an all-out last-minute fire drill. Documents can range from contracts, promotional graphics, decals, posters, merchandising displays, and even more complicated projects involving finishing, binding and assembly.
Wouldn't it be convenient if your documents and graphics were online in your very own store, and you could order one (or five, or ten) for delivery in a day or two? What if you could order every single piece necessary for a store opening, seasonal sale, monthly promotion, or customer contract with just one click?
It turns out you can.
Introducing ARC's Digital Storefront, otherwise known as "DSF."
Just like an e-commerce site, an ARC DSF is a browser-based, print-on-demand ordering platform custom-designed to offer you one-click purchases of even your most graphically complex material.
Documents, tradeshow displays, sandwich boards, customized wallpaper, vinyl wraps for vehicles – everything you need in a format that's repeatable, quality-checked, and easy to use. Even pricing is consistent and easily integrated into your purchasing systems.
Why an ARC DSF?
If you have your own specialized printing equipment, you might be able to handle even complex projects. But as operators of more than 150 print service centers all over North America, we can tell you that having your own gear has its own set of challenges. Without the right infrastructure and support, your costs, maintenance headaches, repair issues and labor hassles can tank the most productive private print room.
But what's more common is that you use the equipment you have, and make do. If so, that means that if you have multiple offices or locations that need the same materials, things don't always look the same, cost the same, or live up to the same standard.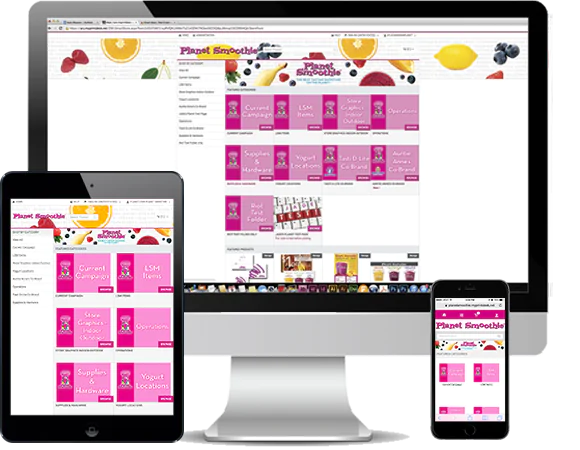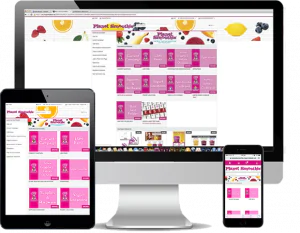 You could outsource it, of course, but to whom and to how many suppliers? Then there's the constant explaining of requirements, hassles over what it cost this time vs. last time, variances in equipment and quality, and in the end, almost as much stress and time as it takes if you were to do it all yourself.
ARC DFS Means True Print On-Demand and Big Cost Savings
By hosting an internally-branded product store online, ARC allows you to print the documents you need, when you need them. Unlike outsourcing, there are no minimum requirements or lengthy lead times.
The benefits of print on-demand with an ARC DFS are real, and they start with savings.
Printing equipment costs can be eliminated from budgets, along with their depreciation and liability entries in your books. Likewise, you can forget about maintenance costs and supplies like toner and paper. But the greatest savings lie in opportunity costs. No more hours standing at a printer, learning a new binding process, filling out shipping labels, and dealing with other production problems. Your people can focus on what they do best so you can build your business.
Digital Storefronts Redefine Office Printing
At ARC, we've seen it happen time and again: Customers launch their first DFS with a few critical projects. They post the "important" stuff, the critical materials, and go for the low-hanging fruit. But pretty soon, all the materials make it onto the DSF, and suddenly every piece of fruit on the tree is within easy reach.
Office printing on your own equipment, while remaining necessary, becomes limited, sensible, and inexpensive. In a nutshell, office printing becomes what it should be.
Meanwhile, your DSF is taking care of the important stuff, and making it look easy. The merchandising graphics are rocking it. All the trademarks are in the right place, the photos are clean and sharp, and the signature color in the logo is spot-on. The last tradeshow was a breeze and cost a lot less, the downtown store opening was flawless, and the last customer proposal looked so good, it practically sold itself.
All you had to do was order all of it from your own digital storefront from ARC.
ARC Digital Storefronts. See what they can do for you.
Call 833-272-8880 or fill out this form to get more information or to request a look at samples, ideas, and DSF products already in use.