We offer a complete range of print solutions to meet your project needs, from a single sign to multi-site programs utilizing our 150+ production facilities across the United States.
To meet the critical demands of communicating safety messages, project details or brand recognition, no one has more experience providing print and signage needs to the construction industry than ARC.
Active projects can have a profound impact on neighborhoods, cities and others exposed to these improvements. Represent your message and imagery with quality production and the latest techniques to ensure proper installation and longevity until project completion.
Our services include design, manufacturing, delivery and installation. Promote awareness, ensure safety and keep the community informed with quality communications at and around the entire jobsite.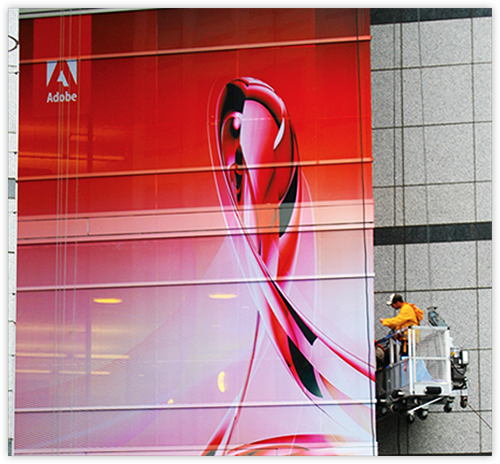 Logo signs
Security signs
Way finders
Coming soon signage
Barricades
Fence banners
Building graphics
Post and panel
Conex box wraps
Wood, Metal, Aluminum, Plastic & Vinyl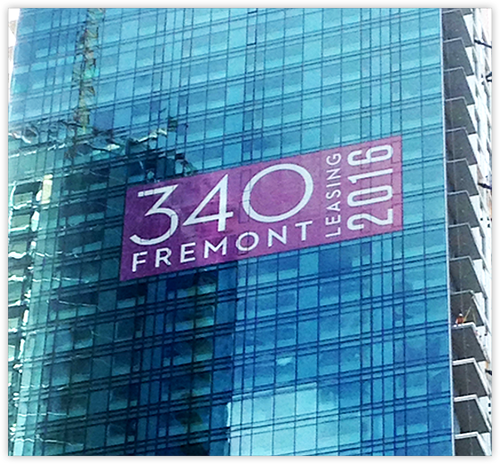 Award winning creative and graphics
Fastest production time in the industry
Outstanding service and pricing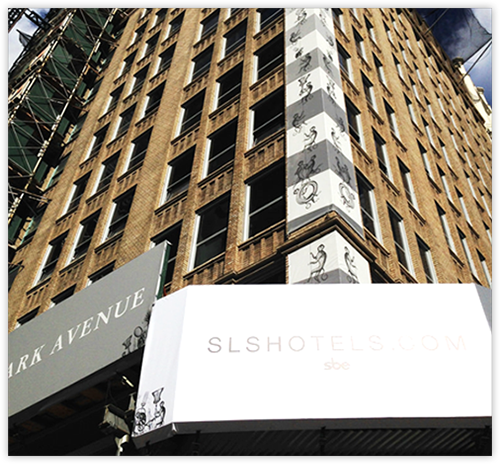 Our customers love us, read what they
have to say about us
Los Angeles
Thank you, Craig. We truly appreciate all of your hard work that you and your team has put into this :)
Richmond
I drive an additional 15 miles to use the ARC on Westwood Ave because Vernon and the staff provide me with excellent service with a positive and professional attitude. Bill
San Carlos
Excellent customer service and great quality product.
Tacoma
Our company has been working with Brenda and the team at Arc for over 10 years. They have always been extremely professional, very helpful in problem solving issues with printing, and they are always so prompt with their turn around times. Most of all, they are so friendly and enjoyable to work with.
Chicago
My engineering firm uses ARC for all our printing needs. Jack and his team are prompt and respond well to special orders. When we have a large printing order, they work with ahead of time for scheduling. We\'re always happy with their service.
Oconomowoc
Dan is the best, thank you for everything!
Phoenix
We love working with everyone at ARC! They are always very responsive, with timely delivery and quality work. Thanks for all you do to help with our printing needs!
Monterey Park
We are, and were on the prior call, very satisfied with Jim's service, knowledge, professionalism, and cleanliness.
Mobile
It is always a pleasure to do business with Janice and Daisy at ARC. They set an example in courtesy and professionalism.
Cincinnati
I worked with Laura and she was AMAZING! And the turnaround time was super quick!!! Thanks so much Laura and Arc!
Mobile
Janice and Daisy with ARC ALWAYS go over and beyond to be accommodating with any and all printing services. I have utilized their services for the company that I work for and personal projects through the years. They\'re the best!
Mobile
The work done by ARC is outstanding! Everything is done in an efficient and timely manner! Great personnel!
Mobile
One of my favorite places of business to visit - always excellent customer service by Janice and Daisy.
San Leandro Equipment and Supplies
Jorge is the RICOH wizard! He explained what the issue was and what his next steps in solving the problem.
Mobile
WONDERFUL SERVICE BY WONDERFUL PEOPLE. I\'VE DRIVEN AN HOUR EACH TIME TO PICK UP MY PLANS FOR OVER 20 YRS NOW. THAT SHOULD SAY EVERYTHING. :)
Gaithersburg
ARC has given me great service, especially Adam who I have known for the past 25 years. GREAT JOB ALL!
Ann Arbor
Mr. Jamei Masterton, Thank You for the timely professional services you have being providing me.
Kansas City
We had a crazy few weeks trying to get a couple big binders out the door. Lots of last minute changes. Last week especially, Kenya did such an excellent job carefully managing the versions and checking and re-checking what we had sent. No way we could have had that attention to detail if we had tried to do this work in-house. Kenya was essential to our success.
Ontario
Great communication and responses from both Afred and Dave. Received my orders on time and right.
Portland
Jeff, The people you have working at the Portland location have always been extremely fast. We joke here in our office that they are sitting there waiting for our email. Sometimes it feels they are here as soon as we push send. GREAT JOB!
Ontario
I always get my orders before I need them at the Ontario location! Alfred, Dave and Kellie provide top notch service!
Boston
I would like to say I really appreciate your team. Whether it is you being a one man show or a team effort from your shop. Any time I make a request with multiple plans in the email and etc. There has not ever been a mistake with the request. That is rare. People usually working to fast, overloaded, whatever…I have never not received exactly what I am looking for. If there was a mistake I understand because we do make mistakes. However to this point for me, your t...
Seattle
Malcom and Robert – and I am quite sure ALL your staff – have been SO helpful to us! You have met every deadline, had tight turn around, and have gone above and beyond to make sure our clients get the documents they need from us. You guys have made us look good to our clients in tense situations. Thank you for all the help and support from you and your team.
Chicago
ARC provides continuously thorough and timely service. I know when I use ARC I don\'t have to worry about quality control, because they take great pride in what they do.
Indianapolis
I wanted to let you know that I had a last minute job for Lori at the Indianapolis ARC location and she was fantastic! She turned it around in less than 24 hours. She was professional and diligent and I really appreciated her efforts because I know she had other jobs to do as well. I thought you should know that you have a rockstar employee! Thank you for the great customer service!
Mobile
Janice and Daisy have super attention to detail - can count on them to get the work out on time and professionally.
Riverside
Great staff always freindly and have items ready on time!
Oconomowoc
I get my art printed by Dan at ARC frequently and would never go anywhere else! Exceptional customer service, fast printing, and great pricing. Thank you for everything you do!
Oconomowoc
Been working with you guys since well before the Valley Rd location. Dan has always been the best. On time, helpful in every regard, including file transfers, always coming up with solutions. Couldn\'t ask for more