We offer a complete range of print solutions to meet your project needs, from a single sign to multi-site programs utilizing our 150+ production facilities across the United States.
To meet the critical demands of communicating safety messages, project details or brand recognition, no one has more experience providing print and signage needs to the construction industry than ARC.
Active projects can have a profound impact on neighborhoods, cities and others exposed to these improvements. Represent your message and imagery with quality production and the latest techniques to ensure proper installation and longevity until project completion.
Our services include design, manufacturing, delivery and installation. Promote awareness, ensure safety and keep the community informed with quality communications at and around the entire jobsite.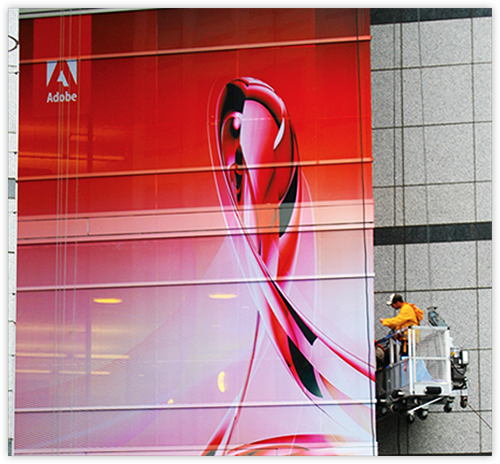 Logo signs
Security signs
Way finders
Coming soon signage
Barricades
Fence banners
Building graphics
Post and panel
Conex box wraps
Wood, Metal, Aluminum, Plastic & Vinyl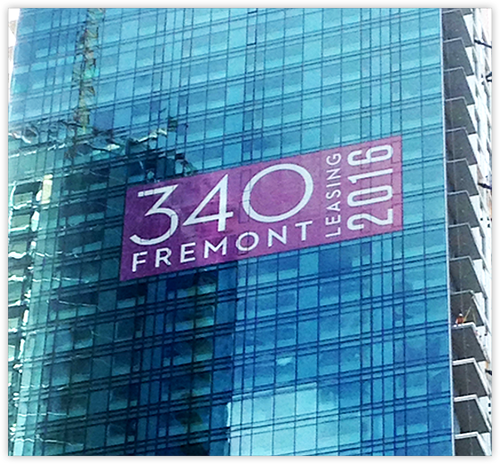 Award winning creative and graphics
Fastest production time in the industry
Outstanding service and pricing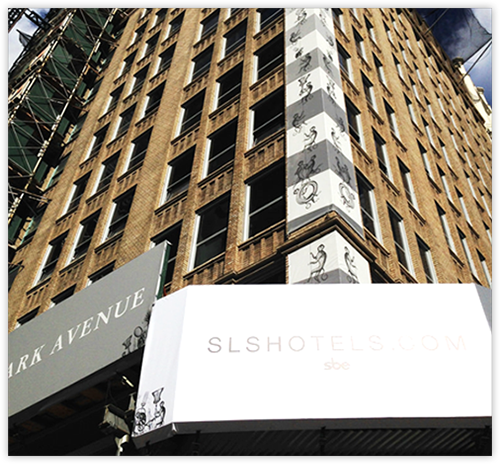 Our customers love us, read what they
have to say about us
St. Louis Park
Your people have always been above and beyond. Gwenn at the St. Louis Park, MN is always excellent, I would giver her a 12 out of 1 to 10. The Virginia Beach Staff was excellent also and really helped us get our documents delivered on time to the Client.
Oakland
Thank you so much for this. It's really above and beyond. ARC Oakland is the best. Another million thanks.
Los Angeles
Really grateful to have such amazing and dependable customer service from this place! We use them for company printouts and have never had issues!
Glendale
These guys deserve all the 5 stars - their service is great, and they always get the job right. Thank you Mari and Oscar!
San Antonio
Rosa is always so helpful and has a great attitude. I was totally out of black ink for my Xerox printer and they told me it would be two days before I could get any. Rosa went out and found me a black cartridge the next morning and delivered it to my office so I could be up and running. She is great!! Jeff delivers our plans to our office when we ask(even if we need them the same day) and is always so friendly. We really appreciate the great service!!!
San Mateo (Dataprint)
Very good customer service. Great company .
San Francisco
Perfect service as always!
Oconomowoc
Dan is always so quick to print our orders & has them ready to go when we need them. Goes above & beyond.
Atlanta
Overall Great Service - not only is the website easy to use but communication was open from beginning to end and the plans were completed in record time. Thanks John!
San Carlos
In my industry, timing and quality are everything. ARC never disappoints. Very fast, very detailed. Thank you!!!
Mobile
Janice and Daisy are always efficient and friendly. My prints are usually ready in an hour, or so. Couldn\'t wish for better service.
Mobile
Janice squeezed my quick scan job into the very end of the day - the scans are crisp and I can get into my work right away.
Omaha
Frank was amazing to work with and he did a wonderful job. My highest compliments!
Cranston
ARC is the best. We have used them for over 15 years and will continue to do so. Our orders are always provided in a timely manner. The best!
Waukesha
We have used ARC for years. They always provide excellent service, very helpful and turn our print jobs around quickly.
San Carlos
ARC San Carlos has supported my printing and scanning needs even during the lockdowns in the area. The staff are very friendly and courteous, and are more than willing to assist in whatever means they can. They also doublecheck our work to make sure we are providing them exactly what they need to do according to the work orders, which is highly appreciated.
Chicago
Always excellent service provided by ARC Repro!
San Carlos
We are a construction company and ARC has always been able to meet our printing needs. In the front they are always greeting us with a warm welcome -They are very thorough, very communicative and even when mistakes were made (on either end) they\'re quick to find a solution. Definitely reliable, definitely recommend. Thank you guys for all you do! Elizabeth ALEF Construction
San Carlos
Fast, responsive, and efficient work.
San Carlos
Scott Braley and Rudy Castaneda are excellent! Both Scott and Rudy jump right on every scan/print request, no matter how large or complicated the order. Rudy asks every possible question to make sure no mistakes are made and the Customer\'s order is fulfilled perfectly every time. Thank you, San Carlos ARC Store! Royce Rippere
San Carlos
ARC is very professional, dependable and most of all they react expeditiously.
San Carlos
ARC San Carlos staff and/or team provides top notch service when it comes to our printing needs and requests. If you want a group that goes above and beyond, the San Carlos location is the place to contact. I am always confident of work orders being sent to this location knowing they will meet your deadline. ARC San Carlos is my go to location for all my print job, scanning and delivery services. I really appreciate each and everyone on your team!
San Carlos
Excellent! Excellent! Excellent! Love San Carlos ARC. They go above and beyond for their customers. Never have a problem and they will jump for anything and get your work to you when you need it!
Farmers Branch
ARC staff are experts and professionals in their field! Great work and thanks a lot!
Greenville
ARC Document Solutions in Greenville is the most dependable vendor we use by far. We know we can always count on them to produce the highest quality materials and they are very responsive to last-minute requests to meet deadlines. They go above and beyond and pay attention to the details - we have been satisfied with the results time and time again and can\'t recommend them enough!!
Farmington
ARC has always been able to accommodate me with reasonable requests for print jobs to be competed in time for deadlines or when I simply need something quickly, even when those requests are last minute. ARC provides a top quality product and an excellent customer experience and I highly recommend their services.
Santa Clara
If you are looking for the best Customer Service on the Planet, Look no further. Outstanding Service by outstanding people. Johnny Duong the Manager is on top of things here and delivers Superior Product & Service...San Jose Blue Print Lives On !
Thousand Oaks
Our civil firm had an urgent request for plans to the City of Camarillo and Louie was kind and patient with our request. Everything was produced efficiently and on time.
Mobile
Excellent attention and service as always.
Mobile
Janice and Daisy are very professional, efficient, and super friendly. They always have what I need ready and waiting. None better to work with these 2 amazing ladies.