Buzzsaw clients are scrambling to figure out what to do now that Autodesk will no longer be supporting the tool they built for Designers, Engineers, Contractors and Owners for Project Collaboration, Online Project Management, and Project and Data Management. While the marketing may steer current users to another Autodesk product as the only option, that's simply not the case.
In January of 2017, Autodesk announced a date when Buzzsaw data management software-as-a-service would no longer be supported. Effective January 31, 2019, Buzzsaw® and Buzzsaw® Professional will be discontinued by Autodesk.
Customers will no longer have the option to renew, access, or use Buzzsaw; however, their existing data will be stored on Autodesk servers for up to ninety days – depending on whichever happens first – their subscription expires, the contract terminates or their data is migrated over to another software or platform.
A Complex and Expensive Alternative
Autodesk is redirecting current users to another Autodesk platform – BIM 360 Docs, a Design and Construction Document Management Software that comes with a heftier license fee and more features than a current user may need. For businesses that use Buzzsaw to share construction and design project files and photos, BIM 360 adds more complexity to document management and associated workflows in the form of added functionality and features that go beyond the scope of why clients are currently using Buzzsaw.
A Simple and Cost-Effective Solution
Fortunately, for Buzzsaw clients, there are other options, including SKYSITE Projects. With all the features required by design and construction firms to efficiently and accurately manage and share documents, including photos and construction admin workflows. SKYSITE Projects meets those essential requirements. Design and construction pros can organize, search, share and markup all project documents and: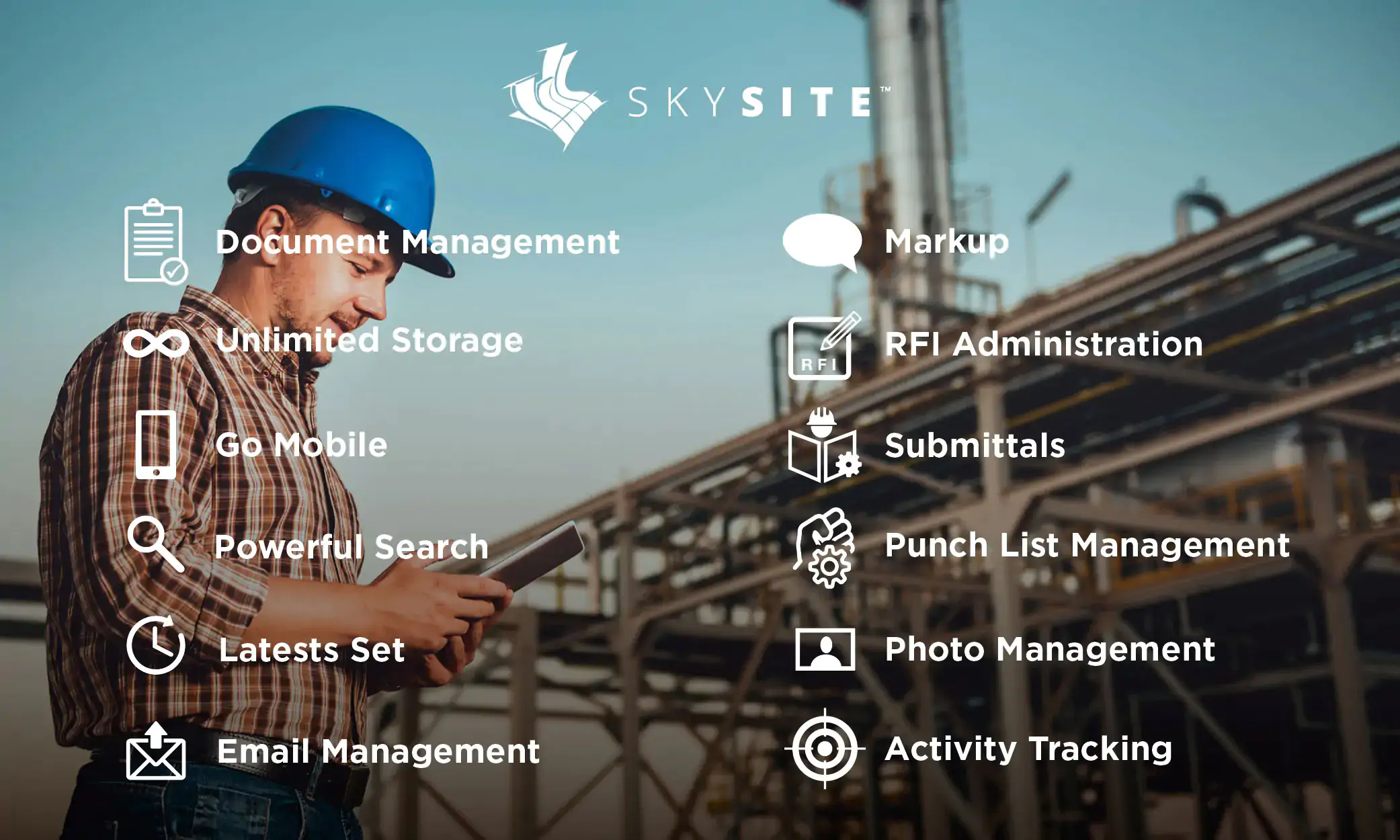 Simplify the submittals process for faster approvals and reduced project risk
Manage Punch Lists to save hours, even days at project delivery
Organize, track and respond to RFIs in real-time to meet project timelines
With SKYSITE, project teams have the most current information at their fingertips which means fewer mistakes and less rework. Whether it's design or construction information, the fully-featured SKYSITE Projects can be used to index, organize, and manage all documents, markups, and photos securely with construction-specific project management.
And we make it easy. Our fully-staffed and experienced Professional Services team manages the data migration seamlessly from Buzzsaw to SKYSITE Projects.
Former Buzzsaw clients have already made the leap. One of them noted that they were "super pleased to discover that migrating over to SKYSITE Projects would be seamless, taking days not months."
Learn more about SKYSITE Projects or call us at 844-SKYSITE to discover an alternative that's easy-to-use and cost-effective. Don't delay. Now that the holiday season is nearly in full-swing, January 31, 2019 will be here before you know it.
Looking for guidance on how to get started searching for construction document management software?
Register for this free webcast:
January 24, 2019 at 10AM PST
Top Tips for Choosing and Implementing Construction Document Management Software
Related
How Drones Make Construction Project Tracking and Reporting Smarter
5 Reasons General Contractors Should Outsource Their Document Control