Give a substantial boost and consistency to your brand while ensuring worksite safety with high-quality custom jobsite signage. When you are ordering custom jobsite signage, the design you choose matters. Safety signage with stunning design can reflect your brand image positively and create a long-lasting impression in your viewers' minds.
In this article, we are going to discuss the efficient ways you can create stunning custom jobsite signage with your company logo, contact information, and safety messages.
Using signs effectively on your jobsite: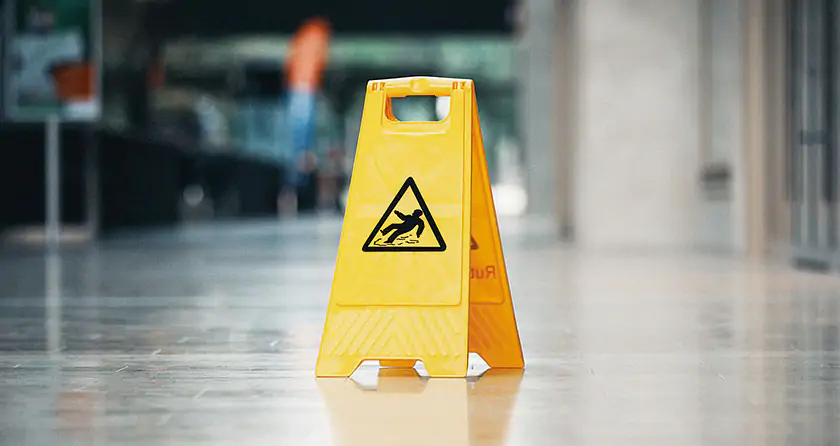 Establishing consistent communication is one of the vital reasons behind using signs on your project jobsite. When it comes to sharing safety information with your employees and the public, you can easily do it with well-designed signs. For example, directional signs keep visitors safe from getting lost and danger signs warn people about the potential hazards on the construction site.
When it comes to placing signs on your Jobsite, there are two important factors that you should consider:
How well the signs and designed and made
Locations where you should place the signs
The design of the signs doesn't only include the image and message but also includes the material. UV protection and water resistance are crucial to preserving the quality and life of the image on your worksite signs. Faded signs create a poor impression about your brand and this is why you should hang well-crafted and durable signs around your worksite.
The Occupational Safety and Health Administration (OSHA) sets out strict guidelines for using safety signage to ensure they adhere to all the crucial guidelines while designing.
Jobsite signage: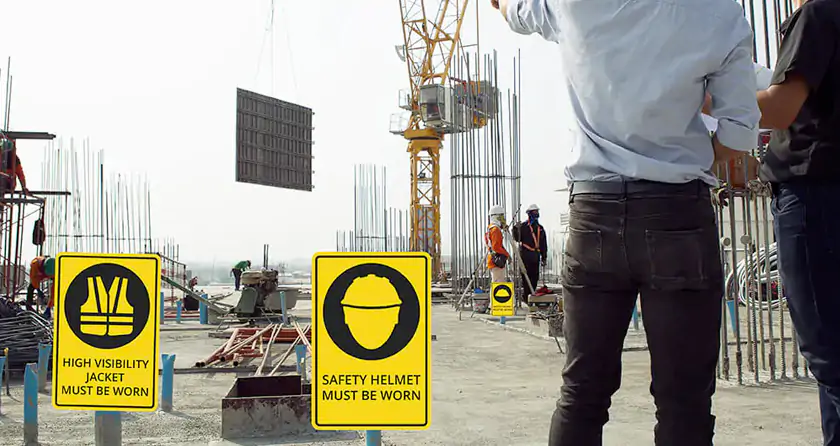 When it comes to creating the visuals for your jobsite, you have several types of signs to choose from. From safety banners and warning signs to permit boards and OSHA signage, it's critical to display these important messages to your workers and the general public.
The signs you see most often:
Safety signs: Share safety information around your jobsite with well-designed signs that alert everyone to the jobsite safety conditions.
General signs: These signs provide general site information and enable people to navigate the jobsite while understanding where to go and what to do.
Contractor branded signs: Let the world know about your job and company with a large, branded sign for everyone to see.
Key benefits of using jobsite signage:
Improved community excitement:
Using jobsite signage is an excellent way to advertise your brand. Locals will know more about your project, and they can also see the contribution that you have done to enhance the community.
Great area aesthetics:
High-quality, custom jobsite signs such as fence mesh enable you to advertise your services and conceal your construction site from the public. If you make your jobsite more pleasant to the eye, the locals will appreciate it as you contribute to the area's appearance instead of hampering the look.
Keeping jobsites in compliance:
OSHA requires compliance by using jobsite signage. Staying compliant with OSHA regulations keeps your jobsite safe and helps you to avoid fines and delays.
Signs reduce accidents:
Jobsite signs keep your employees reminded about the fact that the job they are doing has dangerous aspects as well. ARC also offers a wide variety of danger, warning and wayfinding signs to meet your jobsite needs.
No matter your project type, we have custom signage packages ready for you.
One-stop shop for all your signage needs:
ARC can create signs that are custom designed for your workplace. We can make signs of any color, with multiple sizes and materials that you need.
Safety/Covid signage, vehicle wraps, barricades, posts and panels, trailer signage, fence signage, crane wraps, hard hat decals, interior graphics, and more.
Variety of material types: Coroplast, Sintra, Dibond, vinyl, mesh, magnetic, reflective.
Mitigate unnecessary risk on your jobsites with high-quality and compliant signage from the professionals at ARC.
Connect with our team to get a free quote for your construction jobsite project.
Related Post –