Sustainability is a complex topic in the construction industry. But to belatedly honor Earth Day 2019 and help make your organization more sustainable, we're going to keep it simple.
Towards that end, we're going to introduce and summarize four green certifications that AEC professionals should look for in their print equipment.
From reducing the emissions of harmful chemicals to earning valuable credits in a variety of green building codes, products with the following certifications will serve your business in many ways.
UL Greenguard Gold Certification
This widely-recognized certification is only awarded to established products that have met strict, independently established chemical emissions standards. You'll find this certification on a variety of building materials, but in the context of construction printing, this certification applies specifically to printer inks.
By only using printers—which includes any one of HP's Latex Production Printers—that use Greenguard Gold Certified inks, your printing efforts are easier on the environment, healthier for the people who use the printers, and more conducive to excellent indoor air quality.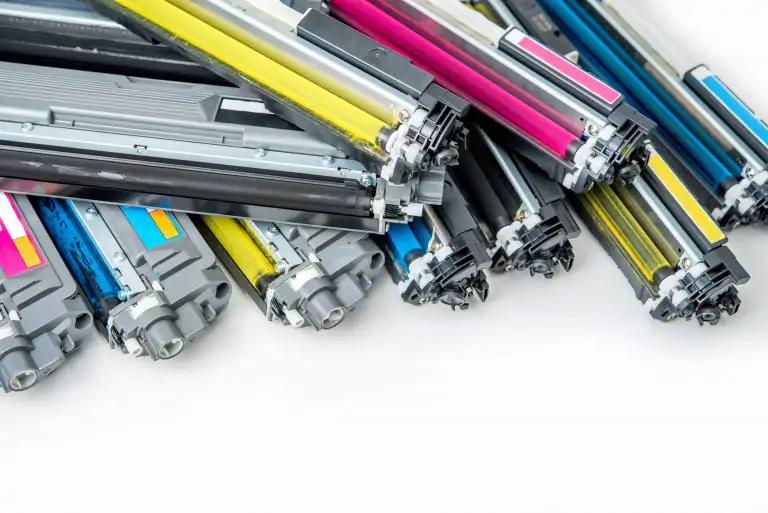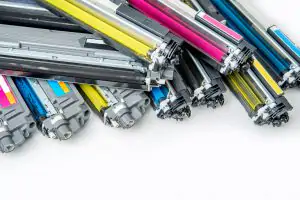 UL Ecologo Certification
Ecologo, like Greenguard Gold, is a certification from the global company, UL LLC. Products with the Ecologo certification meet the same strict standards for chemical emissions as Greenguard Gold certified products. However, the Ecologo certification goes beyond emissions.
Products that are Ecologo certified adhere to standards that are designed "to support a continuing effort to improve and maintain environmental quality by reducing energy and material consumption by minimizing the impacts of pollution generated by the production, use and disposal of goods and services."
In other words, when you use an Ecologo-certified product, such as the latex inks used in this print and cut solution, you can rest assured knowing that the entire lifecycle of that product— from production to disposal—is sustainable.
AgBB Criteria
Products that meet AgBB criteria have been tested for VOC emissions that contribute to indoor air pollution. In the context of printing equipment, using inks that meet AgBB criteria help you ensure that the prints you provide to your customers do not emit harmful emissions.
Moreover, products that meet AgBB criteria are an acceptable equivalent under eco-standards such as the WELL Building Standard. Using products that meet these criteria allows you to reach the increasingly common subset of clients who must adhere to eco-standards.
FSC-Certified Paper
If you head to ARC's Equipment and Supplies store, you'll find plenty of paper that's been certified by the Forest Stewardship Council (FSC). FSC certification is awarded to paper manufacturers and suppliers that meet certain criteria related to sourcing the raw materials from forests and processing those materials into a finished product.
There are many benefits of FSC certifications, both for your business and the planet. Because FSC-certified products are sourced from responsibly managed forests, using these products helps sustain the forests that provide the raw materials for paper. Moreover, with the growing demand for sustainable and socially conscious products, using FSC-certified products can open your business up to more customers.
Sustain All Your Equipment and Supply Needs at the ARC Store
Finding and purchasing truly sustainable products is rarely straightforward, especially if you don't know where to look or what to look for. Plenty of vendors claim to be "sustainable," but that's a vague term and it's often abused. You can be sure, though, that products bearing any one of the standards identified above are widely recognized in the industry.
Of course, there are also plenty of products that make your company more sustainable, whether they're certified or not… and the ARC Supply Store is full of them. Browse the wide selection of sustainable print equipment and supplies at shop.arcsupplies.com.
Related
Giant, Interactive Touch Screens: 4 Tips for Improving Projects from a Leader in Construction
ARC Raises Production Standards Even Higher With Canon's Ocė Colorado Printer
Why Sustainability Matters When it Comes to Recruiting Millennials