The Human Resources department not just supervises employment in the organization but also plays many other cross-departmental duties. HR collaborates with finances, sales, accounting, etc to structure and establish guidelines. They also work with the legal department to comply with the necessary protocols and partake in conflict resolution. They also work with management regarding corporate policies, regulations, knowledge & staff training.
Besides the internal needs and demands of an enterprise, Human Resources also control a company's compliance requirements. In heavy audits, employee files are required for controls, retention, audits, etc. Digitizing HR files in the future is unavoidable but it is important to understand why it is so crucial. It's important to digitize & have access to both old and new files – whether it's a new hire or a long-time employee.
How to Start Document Management System In HR?
The decision to go paperless is the first step toward the transition. However, it's crucial to remember that the conversion of paper documents into digital ones can only tackle half the problem. Digital files do free up storage space and reduce HR's job of juggling multiple paper files. This very difference will be positively felt across all departments. Digital files can also be created for all remote employees. And such flexibility and portability in today's world are really essential. But, it's equally important to have an adept system for managing these files.
Uploading digital documents into some EDMS or Electronic Document Management System fulfills HR compliances and makes access easier for executives, managers, and supervisors alike.
1) Digitize Files of Your Employees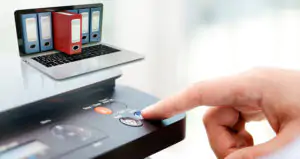 Start with the basics. If your employee records are still not digital, you need to make the transition as soon as possible, even for your old employee records. According to the latest study, only 12% of all companies fully store their employee files digitally. Regulations impel companies to retain all records until the period of retention. If your inactive records are not digitized yet, or they are geographically scattered in different cities or countries, how confident are you about having control over all these files at once?
2) More Efficient Use of Time

In most places, the HR department is often understaffed and a few executives cater to a huge number of employee needs in a growing organization. Most times you will find HR managers making the most of whatever limited resources they have access to. A recent survey of companies with over 50 employees or larger, suggested that 41% of HR staff waste at least 10 minutes every day searching for HR paper documents. When files are made available in a systematic and structured format, the HR department ends up saving much valuable time & effort which can be applied elsewhere.
3) Better Control over Document Flow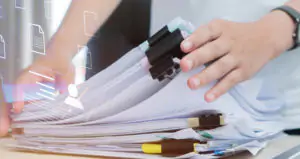 Most of the time, organizations have paperwork distributed in different office locations around the world. Paper files keep moving around, posing a grave threat to controlling & monitoring the information flow. Scanning these scattered docs into digital files makes it easier for centralizing assets in the cloud or a server. When HRs know where exactly to find what, the first challenge gets resolved. Then comes, labeling or indexing. It goes a long way toward cutting down the time necessary for finding a file in that substantial central data repository. To resolve this, companies are making a move towards DMS or document management systems. DMS effortlessly finds files and transfers them electronically at any time across geographical locations of different offices.
4) Security and Access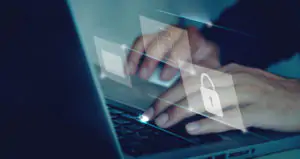 People across departments often need to access employee files. HRs also share such data with other agencies like auditors, government bodies, lawyers on legal matters, etc. How does the HR then track the trails of these copies? They could be shared further with different entities and end up in some place where HR has no longer control over the distribution, and security breaches in such circumstances are common. Data leaks can be expensive for an organization and the loss of sensitive employee data can be damaging. To ensure safety, organizations should ensure strict cybersecurity measures (firewalls, access protocols, VPNs, etc.) for protecting the new-age digital vault. Investing in an efficient content management system offers full control over these files.
5) Updated & Comprehensive Data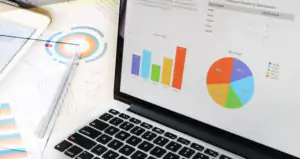 It is difficult to ascertain if employee records are updated & completed in paper files. If a staff accidentally removes a document from its file & forgets to return it back, it's bad news for your company. You can also be in uncomfortable situations during an audit. Even worse if documents are lost and leads to penalties in case of a lawsuit. With a centralized electronic document management system, all the data (old & new) are available at all times in the system.
6) Complying with Retention Policies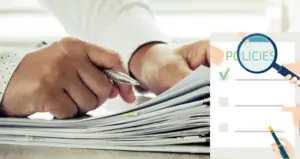 Each type of document has a different schedule of retention. The retention period ends at the termination of an employee and other records may have different triggers of expiration. paper docs remain in storage much after the retention period. While data of terminated employees get shipped off-site to the store, which is nothing other than a waste of resources. HR digitization makes retention policies easy to trace. A digital system is preconfigured to naturally flag old data for deletion.
If you are ready to make the important move of going from paper to digital, you are in for a major reform across your organization. You can definitely expect much higher returns and better utilization of time. That automatically shoots up the comprehensive productivity of a workspace. Your next big decision is to decide which provider to choose to help you go paperless without having to sweat too much. ARC is one of the best providers that will help you make the transition seamlessly. Get a free quote from us today.