Custom Holiday Gifts & Displays
This year has brought many unique challenges, requiring most of us to make substantial adjustments to our daily lives. As the holidays rapidly approach, we're reminded that while we may not be able to celebrate as we have in the past, there are still plenty of ways to connect and spread holiday cheer this season.
ARC is proud to offer a large selection of customized seasonal gifts, displays, and graphics to help you add the perfect personal touch this year. No matter who you're connecting with – family, friends, colleagues, customers, or team members – ARC's professionals will work with you to help bring your vision to life, from consultation and concept to printing and installation.
For many businesses, the holidays often represent a substantial portion of their revenue for the year, making it a crucial time to attract foot traffic and bring customers in-store. One of the easiest ways to bring new excitement and attention into your space is by adding seasonal window graphics, updating tired backdrops and displays, or placing new storefront signage where customers are sure to be.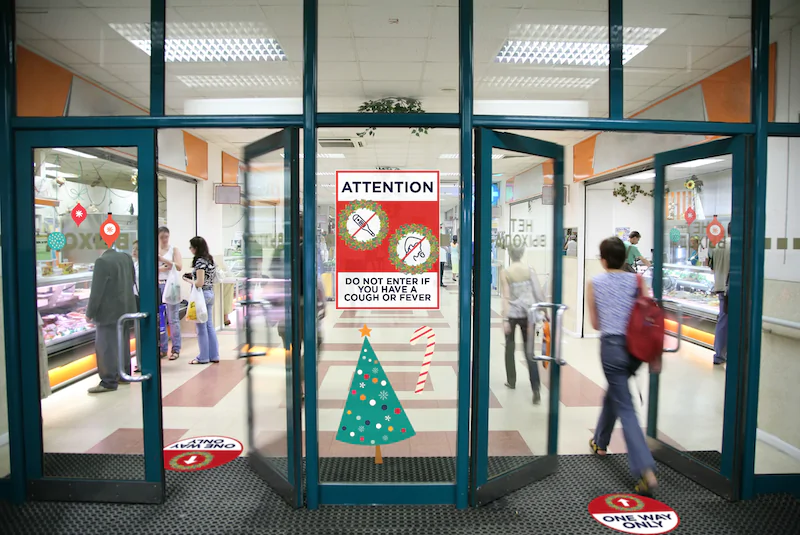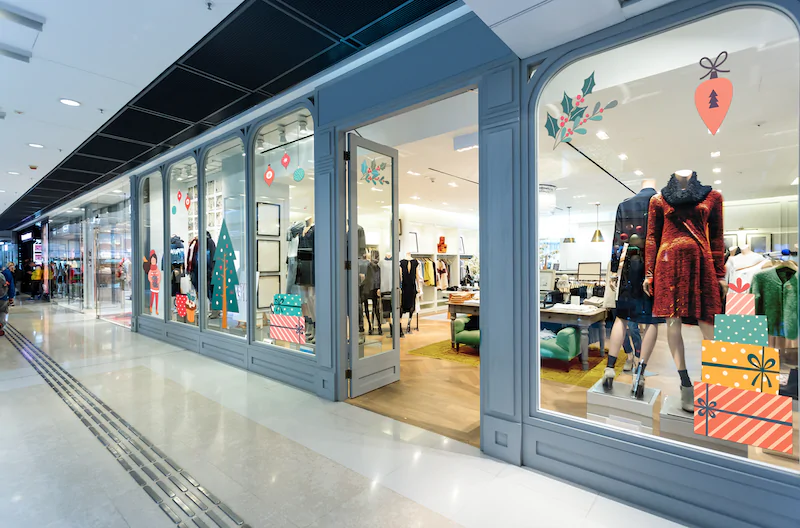 If you're in an environment where customers are on site, chances are you likely have several social distancing decals and safety signs installed throughout your facility. With daily wear and tear, most floor graphics have a useable life of 3 months. They get dirty and worn down from foot traffic and daily cleaning, resulting in a disheveled appearance, which can reflect poorly on your brand. Now is the perfect time to refresh your social distancing and safety signage. It's a simple way to keep your graphics looking fresh and clean for the season before you replace them in the New Year. ARC has created a complete suite of holiday-themed social distancing graphics designed especially for businesses.
New graphics also have a positive impact with employees, who often work long hours and must serve multiple patrons each day. Making your space fun and inviting for staff helps lift their spirits and inspire a new level of customer service. A motivated team will work hard to help your customers to stay, shop and buy.
Holiday graphics aren't just for customers and employees. This year, many of us will be celebrating the holidays away from family, friends, and colleagues. While video meetings, phone calls, and emails help to stay in touch, they often lack a personal touch.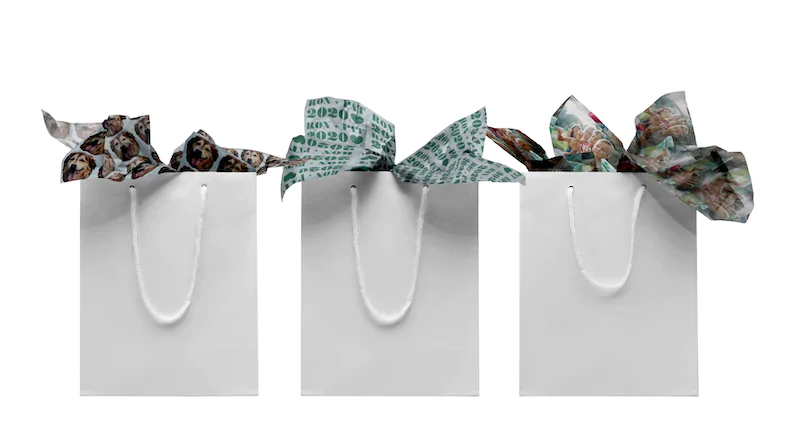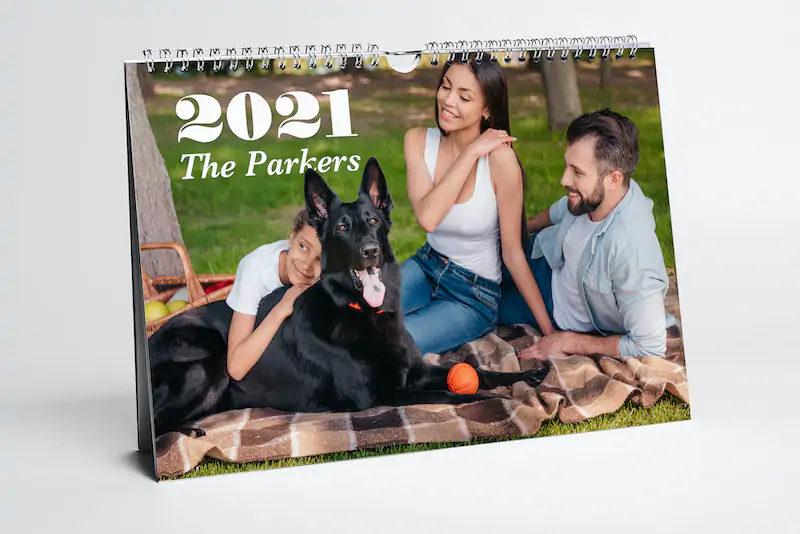 No matter what or where your plans are this season, we're making it easy for you to spread holiday cheer. Whether you want to turn your best photos into a custom 2021 calendar, create a branded corporate gift, or wrap your presents in custom wrapping paper, ARC's print experts will help you create the perfect personalized gift.
Some of our most popular items include:
Portraits
Stickers & magnets
Personalized wrapping tissue
Calendars, and more
Custom gift wraps
Portraits
Wall & window graphics
Vehicle decals
Simply provide us with your graphic or design, and our team will take care of the rest. Once printed, you can pick up your gift from one of our 150+ convenient North American print centers, or we'll deliver your items wherever you need them.
It has been our sincere pleasure supporting you this season, and we look forward to a bright 2021. Wishing you and your family a warm and healthy holiday.
The ARC and Riot team