The construction industry's relationship status with technology is… complicated.
U.S. construction spending now is at an all-time high. Despite having weathered the storm of the Great Recession, the construction industry is still facing challenges, both new and old. For example, 90% of infrastructure projects around the world are either late or over budget.
It's clear: the construction industry has a productivity problem.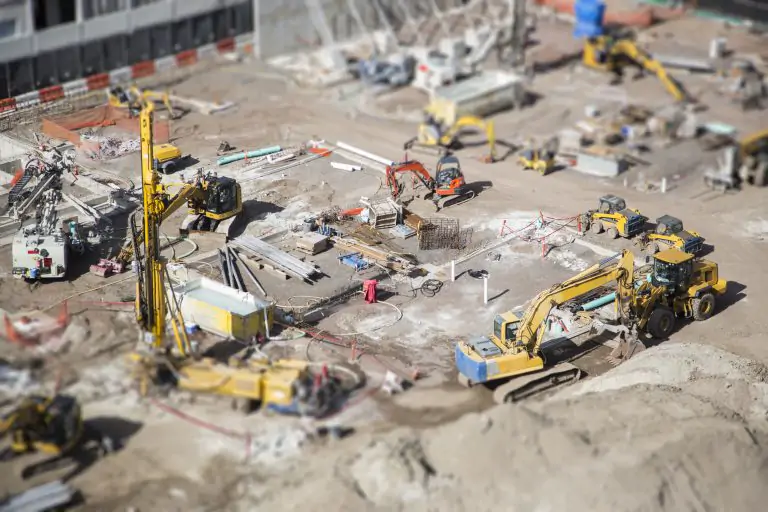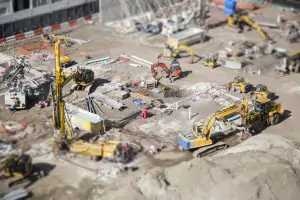 A shortage of experienced construction staff for the office and skilled trades for the field, lack of easy-to-use technology tools, along with limited collaboration and mobile access are some of the challenges construction firms face. When you add a fragmented industry in search of standards, silos of information created with ad hoc technology adoption, and shrinking profit margins driven by rework and delays it's easy to see why productivity issues continue to plague the industry.
Drones, AI, machine learning, offsite construction, BIM, and more promise to elevate productivity by improving tracking and reporting, streamlining communication, and preventing reworks. Yet, to leverage technology, firms need to invest in new products and technical skill development.
Given the industry's tight labor market and the risk of raising fixed costs in such a cyclical business, technology's promise—while enticing—is perceived to be risky. Many firms aren't willing to take that risk, and it shows, as no industry has seen less productivity growth since 1995 than construction. But to blame it all on the industry's low levels of technology investments would be an oversimplification.
Construction professionals face several—old and new—obstacles to productivity. In this article, we'll review six of them.
Labor Shortages
The construction industry is not attracting enough office and field talent to meet growing demand. A recent survey by the AGC finds that 75% of firms expect to add headcount in 2018 and that 78% of firms are having trouble finding qualified staff. In addition, 82% of firms expect it to remain difficult, or get even harder, to find and hire qualified workers.
About 21% of employees in the construction industry are age 55 or older, compared to just 9% that are 24 or younger. Workers in construction are aging out and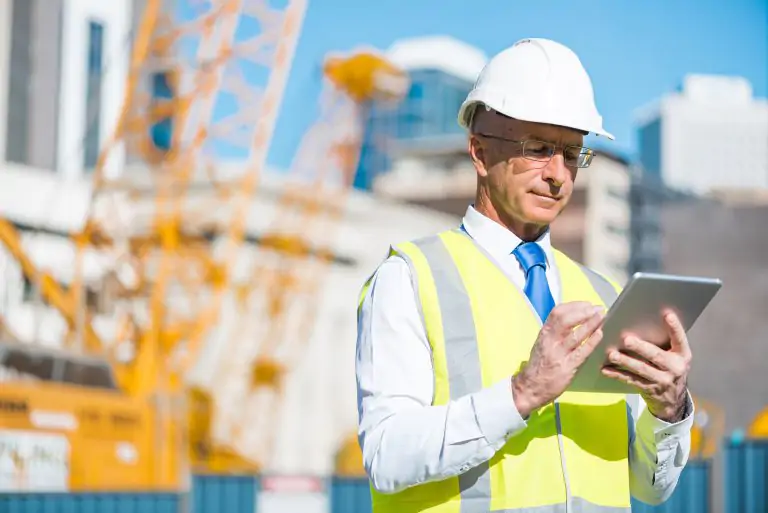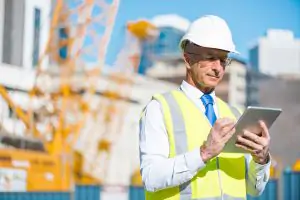 retiring at a faster rate than the younger generation is coming in. McKinsey research suggests that AEC leaders must invest in developing the skills of existing employees and hiring new talent. According to their research, "investing in talent increases the odds of digitization success by 2.5 times." Yet this is easier said than done considering the cost of talent in the market.
Is hiring to meet peak requirements the only way to go? Meeting project demands requires a creative solution that goes beyond hiring permanent staff that will be hired and then released when the need subsides. Innovative construction technology vendors are making it possible to outsource things like drone photogrammetry, building information modeling, document control, hyperlinking, project closeouts and more. Contractors in particular are skilled outsourcers and they'd do well to leverage that skill set to make the low-risk, high-reward investments that tech vendors offer, to drive productivity higher.
A Fragmented Industry
In the United States, less than 5% of builders work for firms that employ over 10,000 workers. By that measure, the construction industry is four to five times more fragmented than manufacturing and business services where 25 and 23 percent of employees work for firms that employ over 10,000 workers, respectively.
This fragmented structure results in an industry-wide lack of standardization that drags down productivity. Of course, individual locations, topographies, etc., require different approaches to each project, but that doesn't mean other processes like document management/control, project management, mobility and communication can't benefit from standardization. Tackling the fundamental requirements will deliver early wins that will encourage teams to adopt technology that much faster.
Lack of easy-to-use digital collaboration and mobility tools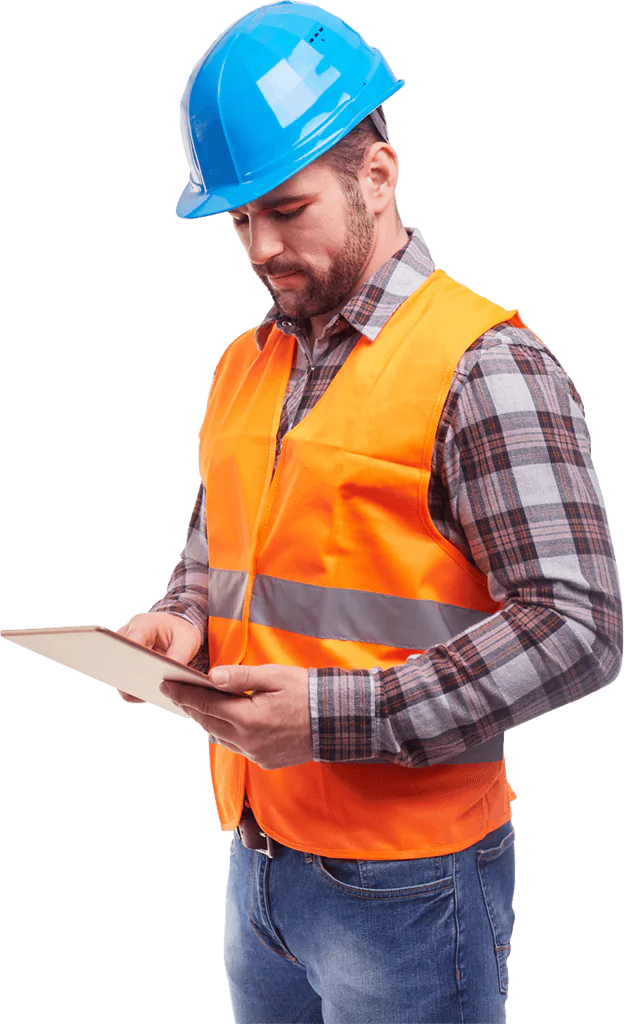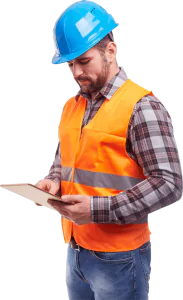 Despite a huge investment in building construction technology in the past and a renewed influx of VC money, there remains a void in easy-to-use, easy-to-adopt cloud and mobile solutions that address the core requirements to drive productivity. The hundreds of constructions apps in use today do serve a purpose. But, are they playing well with others and sharing data or are they creating even greater complexity that impedes improving performance while making us feel good that technology has been adopted to meet a specific need? Security and access control to multiple app content is a whole other issue.
The availability of low-cost mobile connectivity is driving a mobile-first development mindset that's delivering solutions that offer the ease of use, rapid deployment and ability to surface project intelligence, driving smarter and proactive decisions.
Apps that are part of a broader cloud solution are driving productivity forward by addressing the core requirements of a project team. Cloud solutions that maintain a current set of documents, share real-time changes to the field, hyperlink callouts, photos, RFIs and Submittals, are hitting the mark to drive early and quick adoption.
Technology Investment Risk
A recent Economist article says the productivity challenges faced by construction companies today are caused in part by a lack of investment in capital goods. Quoted in the Economist article is consultant Luc Luyten: "The industry has learned through bitter experience to prepare for the next recession."
Many construction companies may be afraid to invest in advanced technology or equipment because they are fearful that if construction demand takes a dive, they'll have difficulty scaling down operations. As a result, firms tend to invest in headcount over tools for productivity, despite the high cost of staffing up.
High cost of rework
The average cost of rework as a percentage of total project cost for all types of construction is 5 percent. On a $10M project, the average cost of rework is $500K. Depending on the type of construction and market conditions, that 5% could represent one project's entire profit margin.
Poor and untimely communication, as well as a lack of collaboration between builders and designers during the design phase, exacerbate this obstacle to productivity.
When it comes to lagging productivity, one of the biggest culprits is rework. Whenever construction work has to be done twice, it wastes time and money. One of the keys to solving this problem is communication. When construction teams aren't communicating, errors happen. Increasing communication will certainly reduce rework and backtracking.
But modern construction demands have made communication much more difficult. With many stakeholders to keep in the loop and mountains of data and documents to manage, construction projects are more complex than ever. As a result, having cloud and mobile solutions that are easy to use and adopted by 100% of the team is key to solving this issue. Complexity, low adoption rates, and lack of proper implementations are typical in failed technology initiatives. Look for solutions that deliver the opposite.
Litigation Risk and Costs
Even with simple construction projects, design plans are extensive. Add change orders and miscommunications to the mix, and litigation is often a foregone conclusion at the end of a construction project. At the end of the day, litigation is good for no one, especially not the contractors and subs who need to move on to their next project.
This is another area in which project and document management tools can solve lots of problems. With automatically synced information, no one can claim they didn't receive an updated document in time and an audit trail is established. While digital content is created throughout the lifecycle of the project, all too often contractors provide their closeout documentation via rolls of paper plans and boxes of paper. There is a better way.
Leveraging the current As-Built documents, conformed sets along with the hyperlinked RFIs, and Submittals in the cloud platform, a mobile closeout dashboard can be built to provide an owner with access to content via an iPad®. That goes a long way to clearly convey the project details and mitigate risk.
Conclusion: Multi-Pronged Problems Require Multi-Pronged Solutions
Clearly, builders are facing a tough path toward reversing poor productivity trends. Each one of the issues outlined in this article is intertwined with one or more of the other issues. Still, the interconnectedness of these issues also means that, when you're able to pull the right strings, the whole tangled mess begins to unravel.
But you can't do it without the right tools.
For that, we've developed the Productivity Suite, jam-packed with Design and Construction Technology Tools and Services designed to improve project performance for AECO Professionals. To learn more about the Productivity Suite, download the brochure now.
Related
Alternative for Design and Construction Firms Using the Soon-to-be Discontinued Buzzsaw by Autodesk
Gratefulness to Those Who Put (and Keep) a Roof Over Our Heads
5 Reasons Why You Need More than a CMMS