The Oklahoma Aquarium celebrated its 15-year anniversary with more than a few splashes of color at its new exhibit, The Polynesian Reef.
The exhibit, an exotic South Pacific coral reef boasting 75 different species of fish, is set among a backdrop of colorful vinyl graphics.
Aquarium staff built the reef structure themselves, but they called in Riot Tulsa to plan, produce, and install a graphic display that would complement their ambitious creation.
Riot leveraged its deep expertise and logistical prowess to deliver the backdrop for this unique display that Aquarium COO Kenny Alexopoulos says is "Going to be one of the favorites in the aquarium."
A Year in the Making
Ultimately, Riot only had four days to install the wall graphics, exhibit signage, and trash can wraps. But the Polynesian Reef exhibit was a year in the making.
One particular challenge during the planning process was to find a way to present the name of each one of the 75 species of fish on display. Of course, with so many names of fish to display, it would be easy for the signage to dominate the display and take attention away from the exhibit itself.
But Riot's Jerry Garland quickly found and recommended several solutions. The client selected snap frames for displaying these educational graphics. Jerry handed off production to the local manager, Darin Garner, who got in touch with ARC Houston to have the materials printed on duratrans.
Here's how it turned out: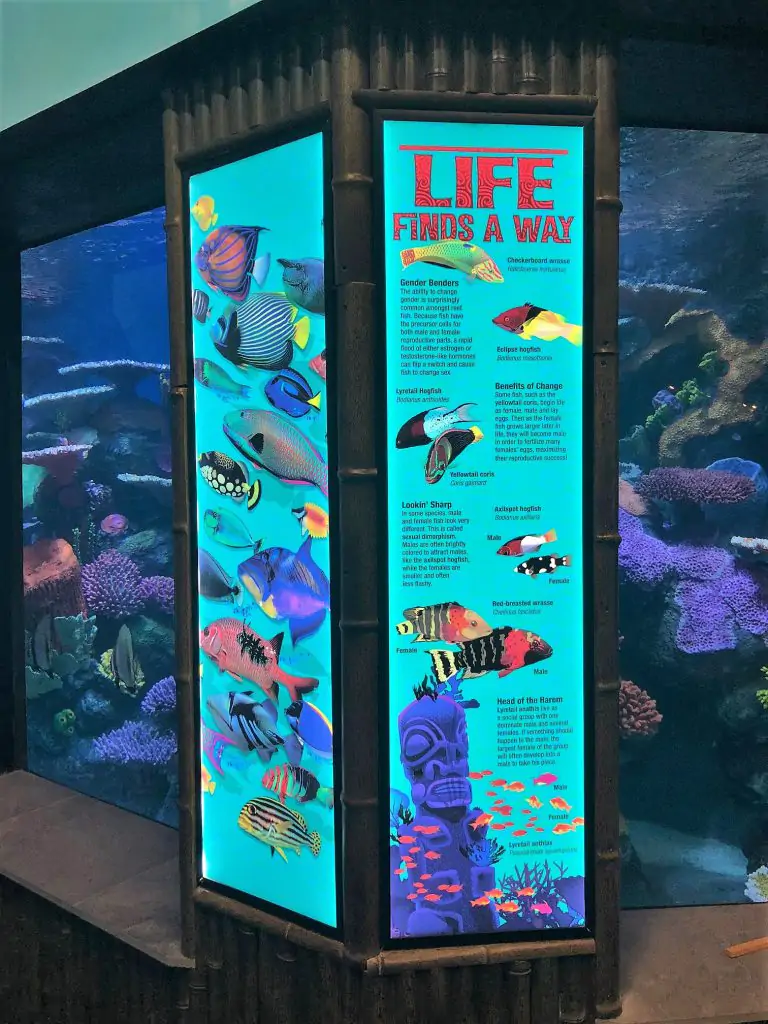 The snap frames enabled Riot to wall mount the graphics, and, by printing on duratrans, the graphics could inform curious visitors without being distracting, as you can see below: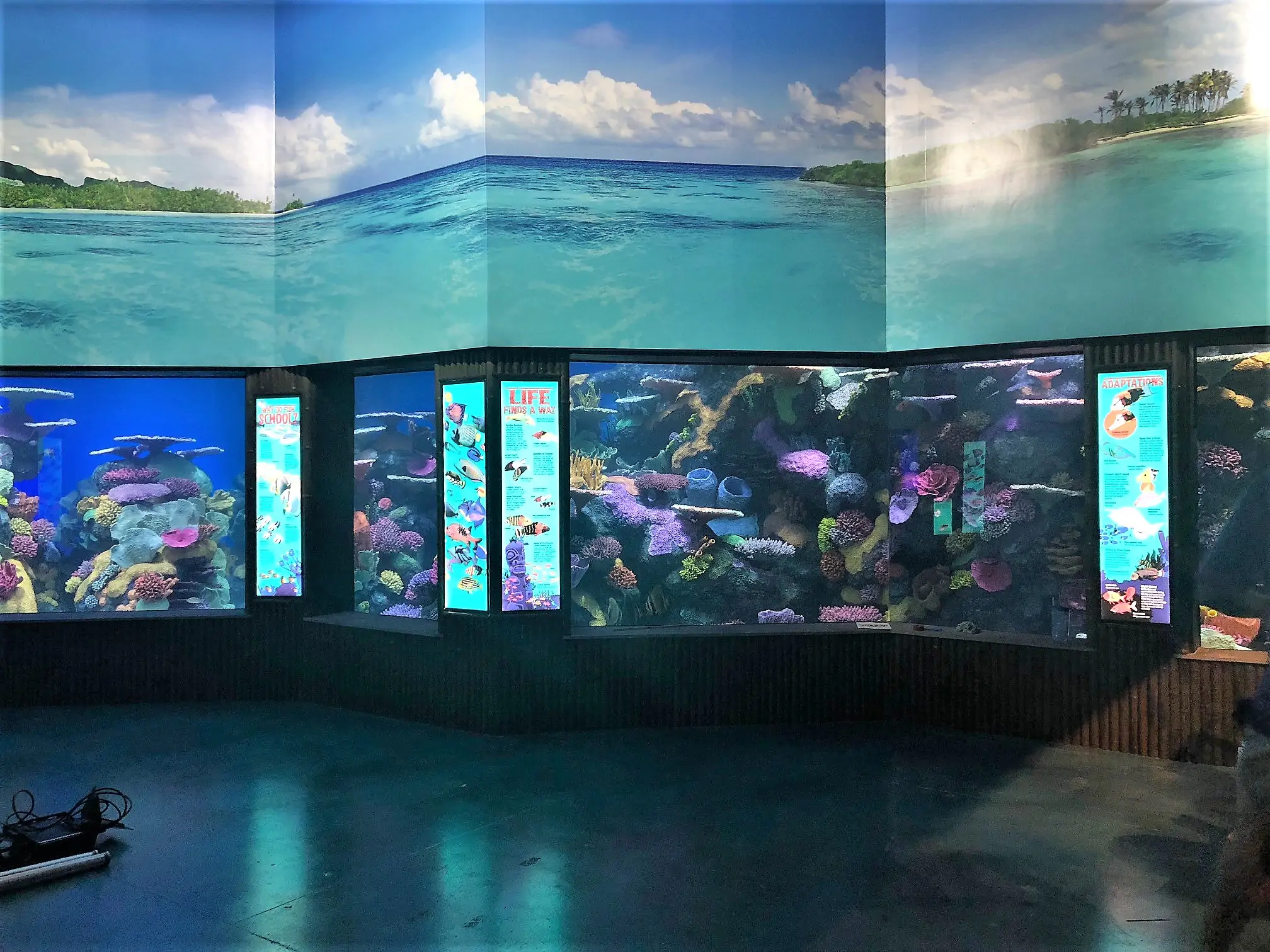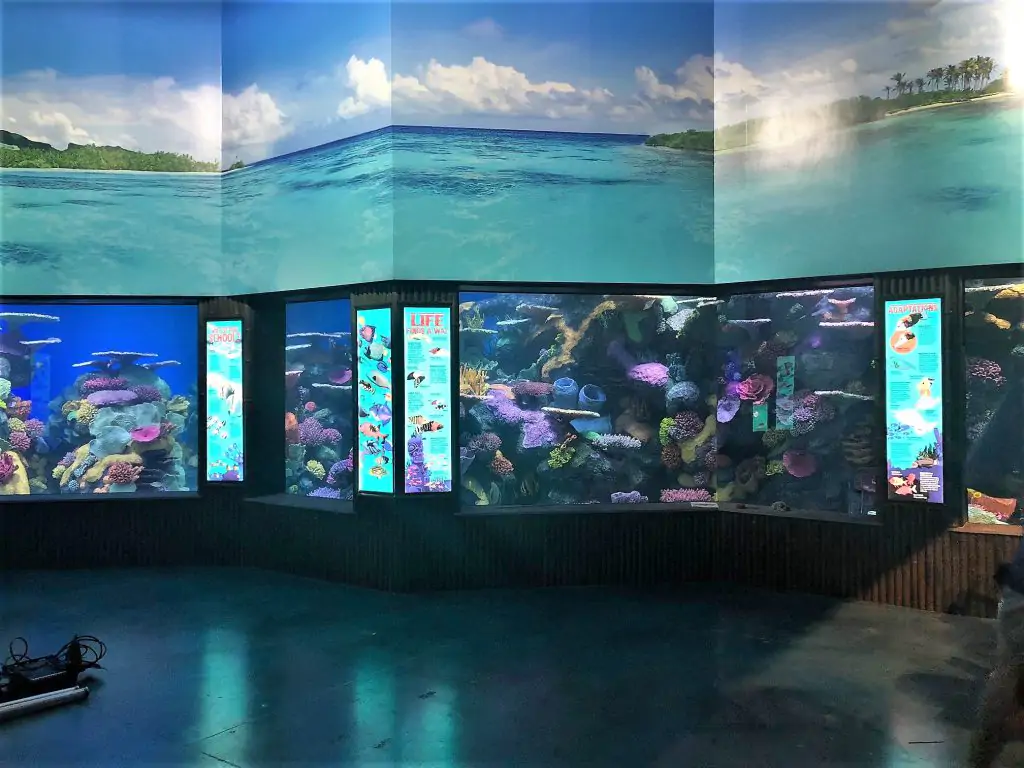 A Grand Entrance and Accent Pieces
The Oklahoma Aquarium got its start 15 years ago. Back then, their sole exhibit was a tank full of piranhas. They soon expanded after receiving a donation of three bull sharks from Sea World. Today, their budget is a bit more healthy, but they still wanted to make sure they were getting a great value for their investment.
Riot was happy to oblige by planning, printing, cutting, and installing a Polynesian Reef themed graphic, that you can see below: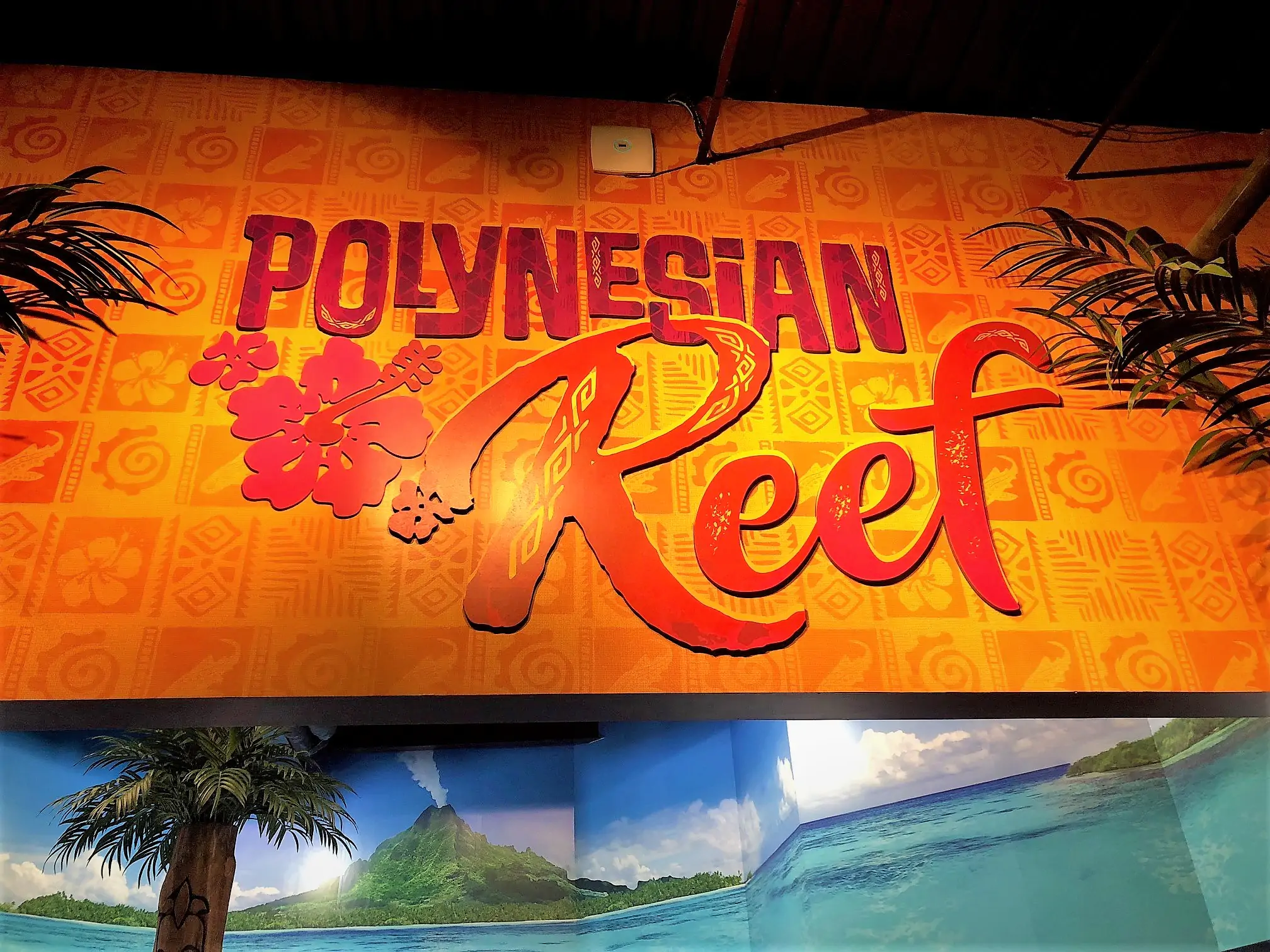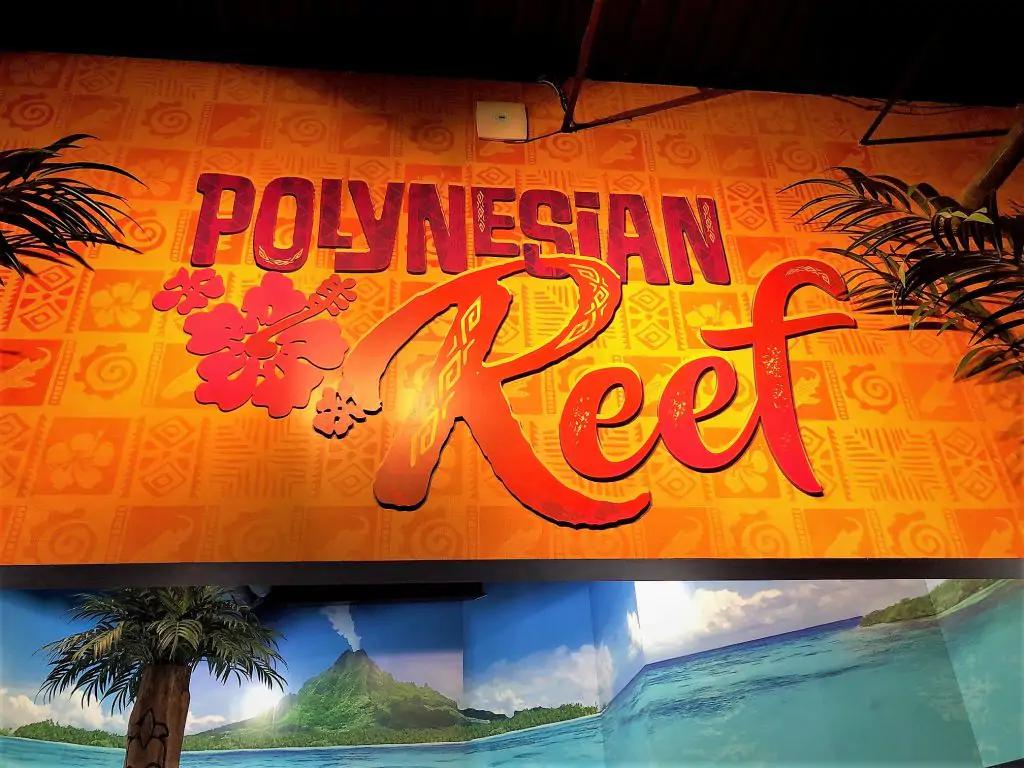 Complemented by two giant tiki poles, the graphic transports visitors and aquarium staff alike to an underwater world. And the wraps on trash cans placed throughout the exhibit ensure a cohesive visual experience.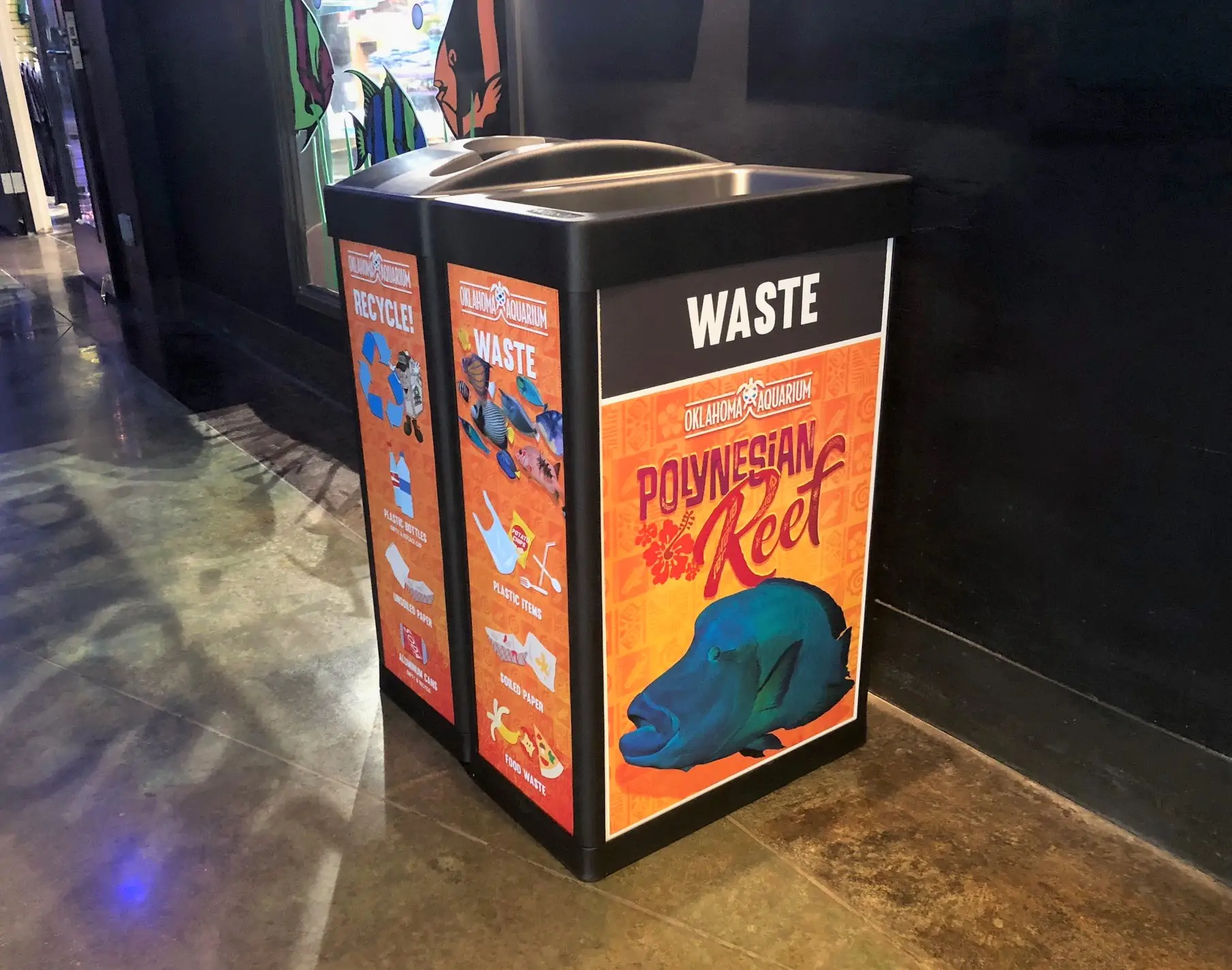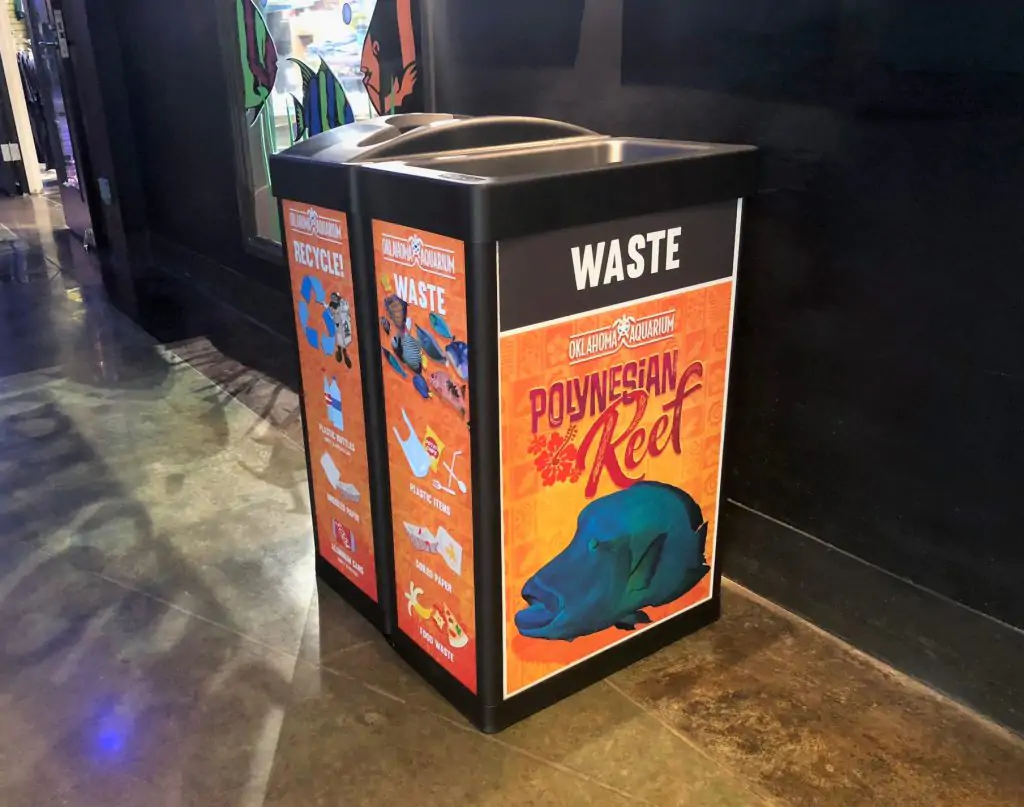 Fresh Visual Communication and Logical Logistics
Elegant graphics solutions—like this project—require extensive planning and the use of reliable processes that are based on years of production experience. And having a robust system of locations with a wide variety of specialization, as Riot does, ensures that execution is seamless and reliable.
This project involved coordination between Riot's Wichita, Houston, and Tulsa locations. Graphics that required specialized production were produced elsewhere and shipped. However, to minimize the risk of any time delays, Riot made a point to produce and deliver most graphics from their location in Tulsa.
Riot Continues to Deliver
From stadium signage and graphics to office wall graphics and event graphics, it's become abundantly clear that Riot can do just about anything, anywhere.
Whatever story you need to tell, Riot can take care of the graphics you need to tell it. For more inspiration and examples of Riot's work, browse through their Flickr page.
Related
$1B Mall Renovation Includes Exterior Graphics That Take Center Stage